The 8 Essential Questions to Ask if You Want to Conquer Your Buying Triggers
Here's how to combat the most common spending triggers that Moms face
Did you spend $5,400 on impulse buys in a year? If you did, then you're normal (yaa!!!) Wait, is that right? Consumers spent, on average, $450 a month on emotional spending? Yup, according to a 2018 article on CNBC. With the highest category of impulse purchases being food & groceries, then clothing, household goods, takeout, then shoes.
I know that I have certainly gone into Target with two items that I needed and come out with a whole heck of a lot more! Some of the things I needed and some were just "oh, that would be nice," and into the basket it went. But I never considered it would amount to as much as the figure above. Ugh, gut check!
So let's get personal in this piece as I want us all to take that $5,400 figure and tell it to shove it! I want us to take a deep dive into some of the more common buying triggers that we have. I want us to understand them and create an action plan around them so that we do not fall prey again! This is all about you, taking charge! Let's go!
This post may contain affiliate links. If you make a purchase, I may make a commission at no cost to you. Please read my full disclosure for more info
What's a buying trigger?
Impulse buys are typically the result of our spending triggers, so if we understand our buying triggers better, then we can take action to reduce that $450 a month figure!
A buying trigger (or emotional trigger as some call it) is when you purchase something, not out of need nor intentionality, but out of emotion and instant desire for the item, a psychological trigger so to say. As a very basic example, being hungry is the trigger event for eating (usually). Yet you could be bored, stressed, or sad, or any other number of emotions.
Once we recognize these emotions, we can begin to plan around how to deal with these feelings in a more productive way. Maybe that means that instead of buying something you don't really need or want that you go on a walk? There are lots of spending triggers, and lots of good ways to handle them, so understand it's not a one size fits all solution.
It's about you doing the hard and (sometimes) uncomfortable work of looking at your feelings and actions and analyzing them. Sometimes these reasons are deep-seated and come from our past experiences. For example, our
(how we grew up with money) influences us greatly, even though we have moved decades beyond.
Eight questions to ask yourself after emotional buying
There you are, at your front door, picking up a package that Amazon delivery just dropped off. You've forgotten for a moment what it is, and then you open it; dang it!
"I forgot that I ordered this! Why did I buy this? I don't even like it that much! Ugh!" Then the box goes into the garage, to deal with later, you don't want to look at it, as seeing it just makes you mad!
But you can learn from this not so great purchase, and use the info to help you make better decisions in the future!
Questions for self-reflection…
Do I need this item?
Was this a good decision for me in the long term?
What was I feeling when I bought this? Boredom, sadness, guilt, FOMO?
How could I have handled my feelings differently? (list as many as you can think of).
What two options are the best?
How do I go about doing either of those two things in the moment of these emotions the next time it happens?
Is there a way to repair the damage from this instance?
Accept the situation as a learning moment, give yourself grace, and move on.
That last question can be the toughest, as we love to beat ourselves up. Well, we don't love it, but we do it often enough. Let's start recognizing that we wouldn't beat a friend up over this same thing as nearly as bad as we talk to ourselves. We'd probably commiserate with our friend, hug it out, and tell them that it's okay. Next time is an opportunity to make a better choice!
Moms purchasing power
As Moms, we typically have the most purchase power in our household. According to M2Moms research , Moms definitely have some influence, so we have a lot of opportunities to spend!
U.S. moms control 85% of household purchases.
U.S. moms spending power is $2.4 trillion.
U.S. moms annually spend over $25,000 per toddler and $13,000 per child.
Spending money is "normal" and "expected" of us. So recognizing that you may have an unhealthy behavior with the buying process could be tricky.
Common buying triggers for Moms
So I did some very unofficial research in looking at emotional spending, I simply asked Moms, "What are some spending triggers that you have?" And oh boy, did they answer! This is great, that means that they know certain things can lead to emotional response with their purchasing decisions and get them to spend more. Remember, "knowing is half the battle" (I am baffled about why/how that quote is credited to GI Joe, but I'll still take it because it's totally true!)
Mom's reporting feelings of…
fear of missing out on a good deal
the urge to stock up
memories of not having enough of something as a child
stressed out, needed a distraction from it
being bored
I deserve it mentality
rewarding self for something bad that happened
"It's only a dollar; it's so cheap, it doesn't matter."
have a visual of how they want something to "look" so they spend a lot trying to recreate their vision (living room decor) It needs to be perfect!
spend money to maintain a state of being (expensive youth face creams, plastic surgery, etc)
want to be welcoming to others (gifts)
hangry, and didn't plan ahead
spend money on kiddos but not on self, it's okay if it's for my children
false scarcity (size 7 shoes sell out fast! I need to buy it now)
sadness – breakup, job loss, family fight, etc
self-sabotage (rewarding self for not spending money in awhile)
insomnia
stuck at home, need to get out and do something, so they go shopping
when you don't feel good about ourselves, need to buy more flattering clothes, get hair done, etc.
do something nice for a spouse because they feel guilty about arguing, nagging, etc
it's a special occasion, treat yo'self!
Can you relate to any of these situations? Because Mama, I know that I can absolutely relate! I am particularly guilty of buying lots of something to stock up on a good deal (I didn't have to buy shampoo for four years)! Also, I am guilty of treating myself for a special occasion (box of doughnuts or fancy dinner while on a solo vacation, it pains me to admit to the box of doughnuts one). I also fall prey to false scarcity and urgency generated by stores. "Only 3 more in stock" is a standard ploy to spark customer's buying triggers. A sales person can do this do, it's not just content marketing that influences our buying decision.
Mama, what I am hoping is for you to get a sense that other women & Moms are right there with you in the trenches! This isn't just "your" problem, and you are not alone in feeling the emotions around spending! I want you to take comfort that you are just fine, and like the rest of us, we make mistakes and learn as we go.
No one is perfect, and no one doesn't let their feelings get the best of them at times! The term "retail therapy" has been thrown about for years, and when Moms hear this they laugh and nod in agreement, as they too have been there!
It's okay, you're okay, and I'm okay!
Sometimes your purchases may not be related to a specific event, maybe you're just losing motivation on your saving money journey, or you're overwhelmed by budgeting? Not to worry, that is also quite common, here are my 5 Tips on How to Successfully Save Money, it's all about keeping your motivation fir lit!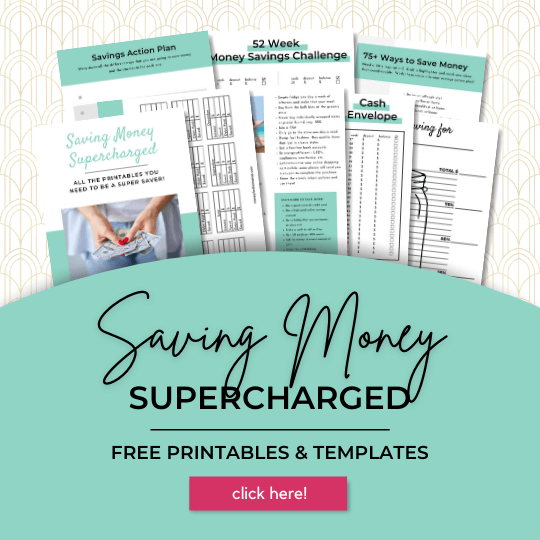 Marketing to Moms
It's no wonder that we spend a lot, as the amount of money spent on a marketing campaign geared to moms is astounding! According to Statista, "U.S. ad expenditure in 2019 would amount to 240.7 billion U.S. dollars, up from 223.7 billion recorded in 2018," With the majority of dollars being spent on TV. Yet, the most significant increase in percentage is the spending on social media!
"The United States, in particular, is the largest advertising market in the world. China ($91 billion) is to be the second leading market according to the ranking. Yet, its ad expenditures are estimated to represent less than half of the amount calculated for the U.S."
Honestly, hearing those numbers, it's no wonder we think we can feel better by buying something. Knowing what we do about Moms' purchasing power, as brands know those numbers too, it's common sense to say that the majority of the ad dollars are being spent to target us. How flattering, huh! (sarcasm). Yes, we are their target audience, as we have the largest purchasing power!
One of a marketer's best tricks is to tell us we need something for our kids (dirty scoundrels!) I have totally fallen prey to these kinds of marketing triggers, as I want my little one to have everything she needs. So if you see people telling you that you need XYZ to keep your kiddo entertained then I am calling BS! Here are 30 free & cheap ways that you can keep your kids entertained, happy & engaged!
How to take charge of your emotional shopping
Earlier I talked about questions to ask yourself to help you analyze your buying decision. Question three asked, "How could I have handled it differently?" Let's go through some common ways to stop a spending trigger right in its track!
Have a busy time hobby
When you are sad or bored, you need to get your mind off of whatever you're thinking about. That means you need to get up and go do something!
Get some exercise
Now I know that this feels like the last thing that you want to do! But if you have a heavy heart, there is a lot to be said for getting out in nature, go on a hike, a walk in the park! Just be in the sunshine and let it soak in!
Or you've got some nervous energy or are mad or worried about something getting your heart going can be amazing! Go for a run and get that nervous energy out! Go to a cardio class at the gym. When you've exhausted your body, it brings everything down to a calmer level afterward.
If you are burned out, sad, or stressed, consider giving your body some TLC. Yoga can be fantastic for stretching and loosening your muscles, easing that pain through your back, shoulders, and neck can only improve a negative mindset.
Be a heart-centered gifter!
Giving from the heart is a great way to show someone you care, so don't feel that you have to give it up! If you like spending money on gifts for people, consider how you can show kindness or appreciation without busting the bank. I think that handwritten notes or cards are rare these days, and so the effort put into a nice one means so much more than a store-bought gift of a candle or a decor pillow.
Even getting baked goods is more meaningful (to me, at least), so have a go-to cookie recipe, and get a small stack of to-go trays from the dollar store so that you can gift something from the heart!
Plan ahead
As I mentioned above, I am very lax in meal planning, where we do get takeout more than I'd like. Then I found some great crockpot freezer meals that I could make, and pull out in case of emergency. After a while, I also started using meal planning worksheets, as deciding what to cook was the hard part, but if I did it only once a week then it wasn't so bad.
Or if you continually get fast food because you're out running errands, then stack your car with good for you KIND bars to stash in your car's glove box! This way, you're not starved, and you saved a fat chunk of money by keeping away from the drive-through!
Hit the marketers where it hurts!
In the same vein, one day, I realized that I really wanted to check out a big Anthropologie sale, but the only reason I knew about it was that I followed them on Facebook (brand invest a lot in their social media marketing strategy). So I immediately took care of this pain point and unfollowed them and any other retailers that I happened to follow. Because if I don't know about a "good deal" that I'm missing, I'm okay with that. I am essentially no longer their ideal customer as I don't devour all of the content and their marketing message.
Consumer behavior tells us that the more a person sees something, the more likely we are likely to go on the buying journey that in the end leads to a purchase and reinforcing brand & customer loyalty.
Make it hard on yourself!
It's so easy these days to save credit card and PayPal info on our devices! So making it hard on yourself to shop can be in your favor. Delete your card numbers and info! Then when you go to buy again, you will absolutely be annoyed that you have to get up to get your wallet to input your payment info!
Maybe you'll be so annoyed that you don't get up at all! Sometimes being lazy has its advantages! This is called introducing buying friction, making it harder for yourself to spend money. Even though it's simple and easy to overcome, the human mind considers it a roadblock.
Shop only once a week
If you are a compulsive grocery cart "throw it all in" kinda gal, then you could use some moderation. Only go to the store once a week; that way, your impulse spending will be a lot lower!
I've also periodically done the trick of unloading three items from my cart when I got to the register and given it back to the cashier and say, "I'm not getting these." I did that for a few months; and it worked great!
Or, another way to save at the grocery store by nixing emotional spending is ordering online and getting it delivered through Instacart or Amazon Prime delivery! That way, you're not tempted to buy the tasty things that call your name from the bakery department (true story).
Other times, I walk in and promise myself that I'm only getting what is on the grocery list, nothing more. I made these cute printable food inventory and grocery list printables just for this purpose!
Know yourself
If you happen to like shopping when you're feeling a little down, make a list of free things that make you happy! A bubble bath, a trip to the library, a cookie baking session, a favorite movie, going on a walk, calling your BFF, coloring, painting your toes, journaling. It can be anything! But get this list handy for the time when you'll need it. Because sometimes, when we're deep in the moment of intense feelings, it's hard to come up with a likely way out of our current mood.
Also, know how you do with how you spend money. For some people, cash runs through their fingers, so credit is best for them. And the exact opposite is true of others! For me, I like credit, it's easier for me to track and reconcile bills at the end of the month. (I also love to earn cashback!) I tend to lose cash in random pockets or car compartments.
If you're looking to not only get rid of financial anxiety but to stop the cycle at the beginning, then figuring out how to stop spending money in the first place is key! There are many reasons for spending and just as many creative ways on how to stop. If one thing doesn't work for you then try something else!
Can I repair the damage from an emotional spending shopping spree?
Absolutely! Almost anything is returnable! And don't you dare feel bad for returning it! Yes, you should never buy something with the intent to use it and then return it (that's bad karma). But if you get home and know it's not for you, then return the shift the next day. Leave it in your car, don't take it inside your house!
I used to get my fix of retail therapy fairly often, but I was always a great (aka chronic) returner! I'm not proud of it by any means, but I'm glad that I was later able to recognize my true need (or lack thereof) for the item. I have now gone in the complete opposite direction regarding clothing and have a minimalist capsule wardrobe (and I love it)! I don't do any clothes shopping anymore (and I'm not even tempted) because I know I don't need it! This saves me time, energy, and money!
Or, if you have a major weakness for a certain store or particular item, be sure that when your birthday rolls around or Christmas that your family knows you want this "thing." I never spend money on cute workout clothes from Athleta, but if someone gives me a gift card for it, then honey, it's game on!
At the end of the day
I want you all to know that struggling with spending money is common to all of us. We all want the things we want, right? But if it's causing a strain on your finances, then you need to sit down and have a good heart-to-heart with yourself. Just know that this isn't a "you" problem, it's an us, as a societal issue. One that's heavily marketed to us. We're the underdogs, fighting our way out of the media messaging.
Recognizing your buying triggers can be hard, but it's well worth the effort to find better ways of dealing with our moods and emotions. You can only benefit from asking yourself the eight questions above, don't lose heart. I'm here for you!
Articles related to conquering your buying triggers:
Do you have a spending trigger? If you can't name it, then take some time to figure it out and create an action plan for next time emotional spending strikes!