Beagle 401k Review – My Step-by-Step Experience
Did you transfer your retirement savings when you changed jobs? Can't remember? That's okay; Beagle 401k will find your money for you!
Author: Kari Lorz – Certified Financial Education Instructor

Congratulations on your successful career moves, always securing higher salaries on your way up the ladder!
But did you transfer your workplace retirement savings?
Beagle 401k finder can help you locate any old 401k accounts you may have left behind, ensuring you have all your funds where you want them.
We're going through my first-hand experience using Beagle and sharing the step-by-step process. Here's my Beagle 401(k) review.


This post may contain affiliate links. If you make a purchase, I may make a commission at no cost to you. Please read my full disclosure for more info
My Beagle Review – Quick Summary
We'll go into each of these points below in detail, but here's a quick summary…
| Aspect | Rating (out of 10) |
| --- | --- |
| Price | 8 (reasonable price and good value) |
| Features | 7 (lots of features, but distracting) |
| Ease of Use | 7 (easy to use) |
| Customer Service | 9 (very fast and helpful) |
| Overall | 7.75 – I recommend! |
What Is Beagle 401k?
Beagle is an innovative financial concierge company that helps customers recover old 401(k)s, execute hassle-free 401k rollovers, and access loans from the account at a 0% net interest rate.
You might think this is unnecessary, as who would leave free money behind? Well, actually it's a lot of people. CNBC says "over 20% of 401k plans are lost or forgotten." And according to Capitalize, "As of May 2021, we estimate that there are 24.3 million forgotten 401(k)s holding approximately $1.35 trillion in assets, with another 2.8 million left behind.
And that "Leaving behind a forgotten 401(k) account has the potential to cost an individual almost $700,000 in foregone retirement savings over a lifetime." Which isn't an amount that anyone wants to let slip through their fingers.
Enter Beagle; they help you find that missing money. We'll walk you through how to get started with Beagle and take you along as I sign up for their service.


What services does Beagle 401k finder offer?
Beagle offers a few services regarding 401k(s). They can…
Find your old 401(k) accounts for you
Discover hidden 401(k) fees that you're paying in your current plans
Show and assist you with rolling over your 401(k) to a new account
Take out a 401(k) loan if you need the funds
Start a new 401(k) at your new employer


Is Meet Beagle legit?
Yes, Beagle (old name was Meet Beagle) is a secure service with the latest security protocols in place. All data that is collected for their services is protected and encrypted. However, nothing is 100% safe, as data breaches do occur.

Meet Beagle is legit! They find people money all the time, and they help them roll their money over into new accounts that they can then manage on their own with a different company or with Beagle.


Is Beagle worth it?
The short answer is yes! Beagle provides a great service and makes it easy to find your lost or forgotten 401(k)s. The flat monthly subscription fee of $3.99 is a small price to pay for the potential savings you could gain from finding an old 401(k).
Beagle will also find out exactly how much you're paying in fees. While this seems like a small benefit, it's actually really important, as excessive fees can eat away at your hard-earned nest egg.
For example, 1% may not sound like that big of a fee; I mean, it's just 1%. However, when we're talking about your investments, a 1% fee can make a big difference.
Here's an example from the US Department of Labor – Employee Benefits Division, "Assume that you are an employee with 35 years until retirement and a current 401(k) account balance of $25,000. If returns on investments in your account over the next 35 years average 7 percent and fees and expenses reduce your average returns by 0.5 percent, your account balance will grow to $227,000 at retirement, even if there are no further contributions to your account.
If fees and expenses are 1.5 percent, however, your account balance will grow to only $163,000. The 1 percent difference in fees and expenses would reduce your account balance at retirement by 28 percent."
No one wants to lose 28% of their retirement money; that would be so detrimental that you'd need to keep working significantly longer to make up the losses.
So Beagle can tell you exactly what you're paying for and how much it's costing you. For what it's worth, you can pay very little in fees for certain investments – such as index funds held for long-term growth. Usually, the more actively managed accounts are, the higher the fees.
Additionally, Beagle offers loan options at 0%, so this can be a great option if you need a loan. But be sure to look at the fine print with any loan to make sure you understand the loan terms.


How much does Beagle 401k cost?
There are a few pricing plans with Beagle. You can get just the information, or information and help with moving accounts, information, help, and ongoing support. It's up to you to decide how much support you need to get your money to a safe place to easily manage it.
Starter – $25
Standard – $45
Premium – $45 every three months


If you choose to roll over your old 401k funds into an account with Beagle, there will be a $3.99 monthly fee.


Beagle 401k reviews
When looking at making an investment (or spending a considerable amount of money), third-party review sites can help you decide whether to move forward. Here's what some of those sites had to say about Beagle – which comes straight from user reviews.


TrustPilot reviews on Beagle 401k finder
Beagle reviewers on TrustPilot appear to be very happy with their results from using the company, as they have 4.8 out of 5 stars with 600+ reviews. (After looking at many reviews for multiple articles, I can say that 4.8 stars is very good, although 600 reviews isn't a huge amount).
91% of users gave them 5 stars, while 5% gave a one-star review. Many of the one-star reviews show that Beagle responded to them to address their concerns and issue them a refund (which is nice to see). However, they can't make everyone 100% happy, which no company can.


Benzinga, a financial analysis company, gave Beagle 5 stars out of 5. This is a great recommendation, as Benzinga is respected in the industry.


How does Beagle work?
Step One: Input your personal information
Sign up with Beagle – You must give them all your personal data – name, address, birth date, social security number, and phone number. (This information is needed due to regulations with The US Patriot Act, which impacts all financial accounts).


Note: After going through the process, and if you don't like your results, you have the option to add in any previous last names you've had (i.e., in case you got married/divorced, etc.) or previous addresses. I did this (full review below), and it returned with one extra account.


Step Two: Tell them where you worked
In order to start finding data about you, you need to give them someplace to start with your previous jobs. Tell them the company you worked for and the approximate date range of employment and approximate salary range. All this info helps them narrow down data just related to you.
During my sign-up process, I gave them two previous employers with fairly decent estimates on date ranges & salary.


Step Three: The preliminary report
Next, they tell you if they found accounts with your name on them (but they don't tell you the amounts), which is my #1 complaint. You'd save a lot of time digging into these accounts if you knew how much was in there.
For example, if you saw an account that had $2,000 in there you'd go ahead and start the process. But if you saw that you had $0 or even $15, maybe you'd pass up looking into as it's not worth the effort.
When I signed up for the standard package, they told me they found four accounts tied to my personal information. But that they were performing a more complete search, which would take 1-2 days to complete.
So the three steps above all took me maybe 5 minutes max to do.
Features: During the sign-up process, you get questions about what you need help with – taking a loan, doing a rollover, debt payoff help, etc. While these "extras" are nice, they aren't the main reason to use the service and can be distracting (and tempting).

Yet, this is how Beagle makes extra money (in addition to your fee); they provide services, which is a good business model for them, and if you want to take a loan, then great. You can do all of these things on your own for free. Beagle is just help you. So you're paying more for convenience.
Step Four: My completed report
Just as they promised, I had my report in a few business days. Here are the disclaimers that Beagle gives you about the accounts that they found.


Here are my results and the work I had to do to access my info with these places. Overall I had my current account (that I manage), then two from old employers that I recognized, and one from a 401k plan management company that I didn't recognize.


Account One:
Let's start with the first one I recognized, I worked there 15 years ago, and I knew I transferred the money out of this account, but I went through the steps just the same. I tried to log into the account, but that wouldn't work, so I called the help number. After two minutes of going through the steps, I heard my account balance was $0.
So good, that's one down, and it took less than 5 minutes.
Note: I went through the initial process, and it returned three accounts (the ones below). After the initial search, I added more personal information, as you can add previous names or addresses. Since I had gotten married, I put in my maiden name, and it came back with this account (this took a day for them to go back and search again).


Account Two:
This is my current account, nothing to do here.


Account Three:
With this account, Beagle told me that it was less confident that I had an account here, but if I wanted to try and research it, then cool. I'm not sure why this was flagged as a potential place. You would think it would be only yes/no options, so a "maybe" result was rather odd.
I didn't recognize the benefits company, but I went through the process anyway.
I couldn't log in, so I called the benefits help desk and gave them my info. They said I did not have an account with them.
Mystery solved. That took less than five minutes.


Account Four:
With the third old 401k account, I recognized it, I worked there 20 years ago, and I'm pretty sure I moved my retirement money, but not 100% sure. The amount that would be in there is enough for me (knowing I worked there for four years) to double-check.
I tried logging into the benefits site, but of course, I don't know my password, so I tried to get that reset online, but they mail it to your physical address. And since I don't live there anymore (and haven't for 15 years), that wouldn't help.
So I called their benefits dept, and I had to open a ticket to update my new address, and then I can request a pin to be mailed to me. The rep said this could all take a week.
I got my letter in the mail, reset my pin, and got access to my account. There was a $0 balance. Which is great but not so great too.
It was great that I was responsible and transferred it, but I want to try out Beagle's services for transferring it to my new account. Oh well.
I did email Beagle to tell them that all my accounts were $0, and they asked if I wanted to add any info to my file (other old addresses, etc.) to do a new search, but I'd already done that. So they refunded me my plan purchase amount, and the refund was processed in less than a day. Nice!
I give them 5 stars for customer service!
What to do with old retirement accounts?
When you leave your workplace, you have a few options for what to do with the money in your retirement plan.
Leave it alone in your current plan administrator

If less than $1,000 – You can cash out the account via check. You will incur taxes and penalties by taking money out early – before age 59 1/2.
If under $5,000 – your old employer can hold it for up to 60 days, then it will be rolled over or cashed out.
If over $5,000 – you can leave it with your old employer.

You can roll it over into a new employer's 401(k).
You can open an IRA and roll over your retirement funds.
The best option is to roll it over to an IRA (or start a new IRA); that way, anytime you leave a job, which the BLS estimates that you'll have 12.4 jobs from age 18-54, you can take your money with you.
Overall, you never want to leave your money with an old employer, as you can forget about it (that's why we're here today), and your investment options are limited to what they offer. You have much more flexibility & investment choices when you send the money to an IRA.


Final thoughts on Beagle 401k
Overall, I am a huge fan of both the premise of this company and their service from what I experienced. This is a much-needed service (as data has said that 20% of retirement accounts are lost or forgotten). Retirement planning is hard enough for most of us, so any help is much appreciated.
There's only one aspect that I don't care for. And that is that they don't tell you if you have funds in that account. It is frustrating to chase down info and go through the whole loop just to find out the amount is $0.
Even government sites will tell you if your lost money is below $50 or over $50, which helps you make an informed decision if it's worth the trouble of going after. I wish Beagle could offer that same information.
However, they promote their refund policy "If you are unhappy about your results, we always issue a refund!" So that's good.
Learn more about Beagle 401k finder


Beagle 401(k) FAQs
How long does Beagle 401k take?
Finding your old 401k plans can take a few days. When starting the process, they'll give you a quick initial report, and then a few days later, you'll get their final report of all the retirement accounts they found.

After you request a 401k rollover, moving money may take four days to 2 weeks for the transfer to be completed. The timeline for completion may vary depending on the financial institution that manages your 401(k) plan and the method used to request the funds.

It generally takes 3 to 5 days for a direct transfer from your 401(k) to another retirement account to be completed. If you choose an indirect transfer, where you receive a paper check to deposit into your new retirement fund, it can take 1 to 2 weeks due to the time it takes to mail and deliver the check.


What happens to old 401k accounts?
When you leave your employment, and it's under $5,000, the company will initiate a transfer (with your input) or cash it out to you (this involves taxes & penalty fees). There is a 60-day timeline for these two options.

If it's over $5,000, then the money in the account can sit there.


Can I cash out my 401(k) account once it's found?
Yes, you can. However, I wouldn't advise it as you'll pay taxes on it (which might push you to a higher bracket), and if you're under 59 1/2 years, you'll pay a 10% penalty on the money.

Cashing it out is only a decent option if the balance is under $1,000. But we always recommend rolling it over into an IRA account.


Do you lose your 401k if you quit?
No, the money you put in from your paycheck is 100% yours. However, if your employer paid a matching amount, you must have met their "vested" policy to take the entire balance with you.

Being 100% vested means that you own your whole account balance outright. Many companies put a time frame on how much you "own" of the money they put in by the number of years you've been with them.
For example, if you've been with the company for two years, you may be 20% vested. Meaning you get to keep only 20% of the funds they contributed to your account. It's common for businesses to put a term of four or five years to fully vested in your account.


What happens if I leave my 401k with a former employer?
The risk with leaving your investments in an old account is that you may not have as many investment options as you would if you transferred it to an IRA. For example, they may only have investment options with slow growth, high fees, or investments you don't agree with (i.e., oil drilling).

When you transfer your funds to your own account, say with Vanguard, you have full control over what you invest in (and the fees associated with it). You could have a much better retirement account (i.e., mutual funds, index funds, etc.) suited to your financial goals when you transfer it.

Yet mainly, the main reason you don't want to leave an old account behind is that you may forget about it, or the company may go under, making it difficult for you to get your funds after the fact.

Besides, when you initiate a transfer with Beagle, they can help you with it, making it much less intimidating.


At the end of the day
By helping you reclaim your old 401(k)s and IRAs and facilitating rollovers, Beagle makes the retirement journey a bit easier. With their continued commitment to uncovering hidden fees and even accessing 0% loans, you can be sure your retirement funds are growing how you need them to.
Don't wait to figure this out when you get to retirement age; you need to set yourself up for success now so your funds can grow. With Beagle Financial's expertise, you can get the help you need today. Get started now and take back control of your retirement savings!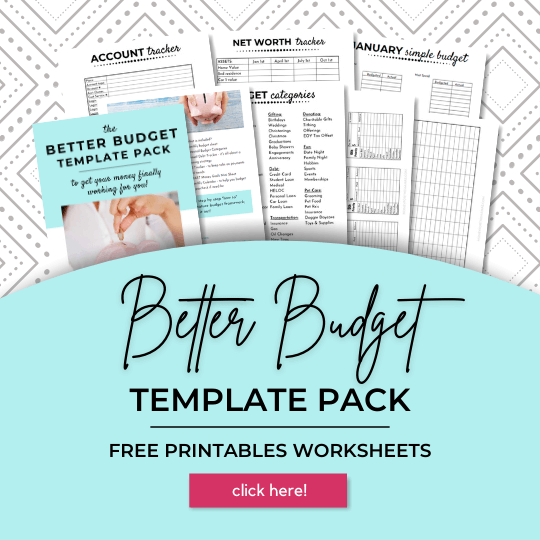 So what are you waiting for? Go sign up for Beagle 401k finder and get your money!