The Ultimate Boredom Buster List of Free Things to do With Kids This Summer
Here are 30 inexpensive & free ways to keep your little ones entertained this summer
It's time for summer break, and that means that parents will be doing double duty of head chef, and the head of the entertainment committee (among the 347 other things on our to-do list)! If your kiddos love to keep busy and do all the things, yet your wallet is feeling the pinch, don't worry! Here are 30 free things to do with kids this summer that will keep your kiddos entertained all without breaking the bank!
I know that I am absolutely doing #6 and #12, as I know my little one will love it!
This post may contain affiliate links. If you make a purchase, I may make a commission at no cost to you. Please read my full disclosure for more info
Sure, as parents, we want to give our children the world! We want them to be happy, have fun, and live to the fullest. Yet that doesn't mean that we have to spend a lot of money to get these experiences!
For myself, I want my daughter to grow up appreciating the small things and be happy with the simple life. I worry that too many gifts or elaborate vacations will dampen that, so I am gearing up to make this summer full of simple pleasures!
Or maybe you are saving up for a big vacation for next summer and need to sock away the money? You can help fund next summer's trip by doing a money saving challenge now! Yes, they sound "lame," but doing one is a lot of fun! You get inventive, learn about what you need, and what makes you truly happy! There are 17 challenges but 11 printables to use. There's even a fruit & veg challenge so that your littlest family members can get in on the experience too!
Whatever your reason for saving money, you will be sure to find some activities on this list that your kids will love!
Planning for free things to do with kids this summer
Some of the things on the list need a bit of preplanning, as they only are available on specific dates or need some advance notice. Here are some great family fun activities that you should look at planning into your schedule.
ONE – If your little one is continually telling you that they don't know what they want to do, then bust out an I'm Bored Jar for them! This craft is perfect to start at the beginning of summer, and then all summer long kids can draw out an activity from the jar, which will tell them what to do! You only need a few different supplies to make this jar, and you get to use it over and over!
TWO – Kids love a challenge, so this summer bucket list is the perfect thing! Almost all of the items on the list are free or cheap, so it fits the bill! I love so many of the items on here: star gaze, eat an ice cream sundae, learn a magic trick, and make a fort!
THREE – Every 2nd Tuesday of the month, our local zoo has a discounted admission day, which means admission is only $9 instead of $18 per person! Check out your local zoo to see if they do anything similar!
FOUR – With my Bank of America credit card, I get free admission into some of our local museums and cultural gardens. These are big places, not rinky-dink roadside sites! For example, The Portland Art Museum costs $20 per person. Click here to see what your BofA card could get you into for free!
FIVE – Our local library has a Cultural Pass, which can get you in free to any number of local ticketed places. Things like State Parks, botanical gardens, the aviation & space museum, historical buildings, etc. You check the pass out like any other item, but it's only good for one place per day. Ask your library if they have something similar!
At the beginning of summer, don't forget to Google "free event to do in ______", insert the name of your town. Lots of things should pop up, and hopefully you have lots of time to plan it in your schedule.
I have a confession; I am the worst at buying presents, as I never know what someone wants or what they think would be cool. It honestly gives me a bit of anxiety. So I appreciate it when someone gives me a list of what they would like for birthdays or Christmas.

You can help out your family members by making a list of activities that your children like to do (that you may not be able to afford as often as your littles would like).
– membership to the local zoo
– passes for the water park
– summer camp experiences
– trip to the State or County Fair
– movie theater passes
– children's museum passes
Free and cheap things to do with the kids in the backyard
SIX – Start a Vegetable Garden! Here's a great resource of 5 Tips for Gardening with Kids: Easy & Simple Garden Ideas. I thought each of her tips is on point, not only for the success of the garden but keeping your kiddo engaged & excited with the activity!
SEVEN – Your kids can help with the garden prep as well as the planting and maintenance of it. Here's a great way to get your garden ready! Painted stone markers, seedling containers, and more! This will entertain them not only for an afternoon but then enjoy the rest of the season as well!
NINE – While you're waiting for your garden to grow, why not encourage your kiddo's inner explorer and give them a treasure hunt to go on! So many educational buckets can be checked with this one activity! Search & explore, problem-solving, observing, etc. Here's a very cute Garden Scavenger Hunt with a bonus round of sensory objects to find! Younger kids are sure to have a blast with this free activity!
TEN – One of the great things about summer is the warm, lazy evenings. So many different activities can be done when the sun goes down. If you have a handful of kids, here are 15 outdoor night games, that will keep them engaged and playing for a few hours! (hmmm… this might be an excellent way to tucker them out right before bed!)
ELEVEN – Did I ever mention that as a little kid I would duct tape my legs together and pretend I was a mermaid? True story. Like using 1/2 a roll spiraling the tape from toes to my waist, I did this a few times as I lounged by our little pool. Then my mom finally got smart and stopped buying duct tape. Sad. Anyways if your kids love the water, then here are some great water play activities using recycled materials. Yes, you may need to buy a small plastic pool or splash pad for the backyard, but they're inexpensive. Besides, the days and days of super fun playtime are worth the small price tag.
TWELVE – One of my daughter's favorite things is bubbles! She hasn't quite mastered the art of blowing through the wand quite yet, but she'll get there soon! One thing that I am absolutely doing is this homemade giant bubble recipe! She will be in heaven with these huge bubbles, and the ingredients are fairly cheap, maybe $10 for bubbles, a wand, and a container.
Free and cheap things to do with the kids in the outdoors
Getting out into nature has so many benefits, not only for our children but for us Moms as well! I know I always feel so much better (less stressed, more energized) after I take a long walk.
Here are some ideas of free and cheap things that you can do either during an afternoon out or while on a camping trip!
THIRTEEN – While you're having an outdoor evening, it wouldn't be complete without treats… YA TREATS! Here are some fun & delicious S'Mores combinations to liven up this campfire staple!
FOURTEEN – Maybe you've decided to go camping; while the whole trip may not be inexpensive, you can help your young children feel more comfortable in the new surroundings by help them explore with a camping scavenger hunt.
Here's another Nature Scavenger Hunt from Take Them Outside has a who resource library of fun kid printables that will sure to keep them learning and entertained!
If you have an advanced & passionate Scavenger Hunter (that's a word, right?), then maybe consider checking out this post for a resource for an in-depth nature scavenger hunt. The book is fairly inexpensive and goes so much farther than a simple printable ever could.
If you live near the ocean, here's a great beach trip scavenger hunt!
FIFTEEN – One of my favorite things to do in the summer months is to go berry picking at local u-pick farms! It's honestly therapy for me, as it's so peaceful, sunny, and you get the freshest fruit imaginable! Kids can roam the rows of plants, learning about how our food grows and sneaking a few berries nibbles!
In Oregon, it all kicks off in June with the strawberry season, and then it goes to raspberries, blueberries, and finally marionberries! I would pick a decent amount each time I went and then freeze most for smoothies all summer long. Check out the video I did where I was at a local farm, and broke down the cost savings! It's so much cheaper to buy berries this way, and a lot of fun!
I did the video for FB so please forgive it being vertical ? Here's how the math worked out in the end…
I picked for a little while longer and ended up with 3.43 lbs – 3.43lb x $5.75 a lb = $14.86 cost at the farm – That poundage at grocery store = a little over seven of the 6oz containers. – seven containers x $4.99 = $34.93.
$34.93 price at the store – $14.86 price at the farm = $20.07 saved AND a much needed totally relaxing time in the ☀️
Our county puts out a yearly listing and map of all the fruit & vegetable u-pick farms, check your county website or do a google search for "u-pick farms in _______."
SIXTEEN – If you happen to be a military family, check out 100+ military discounts and see what interests you! We got the free annual pass that's valid at all National Parks in the US with the America the Beautiful Pass! Or some local nature center or nature preserve areas may offer discounts.
SEVENTEEN – Get on your city's website and check out the city & state parks in your area. There are loads of hiking trails that can help your kids experience nature in a new way! Think waterfalls, animal dens & nests, new plants, and animal tracks!
Don't forget about older kids in your home. They may not be all about going to the zoo anymore, but there are lots of outdoor fun activities for the entire family! Check out a skate park, a live music festival, do a trail hike, or a farmers market on the weekend. Some towns even have audio downloads for a local self guided tour. Our city has a few of these centered around ghost tours! Spooky fun is always great!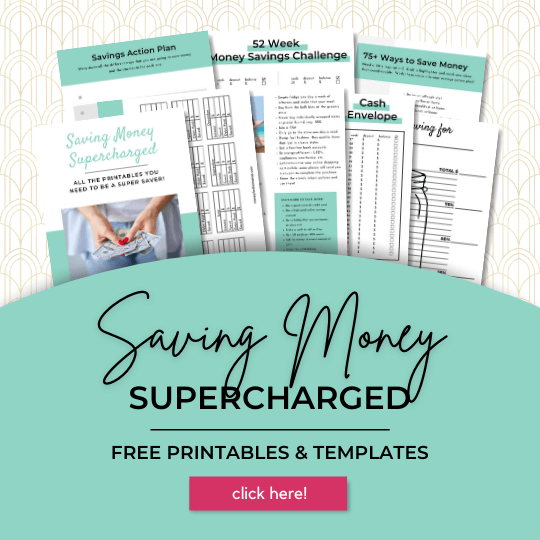 Cheap things to do with the kids inside your home
Maybe you have a budding crafter on your hands! There are so many free and cheap projects to develop many of the skills that our kiddos need. Things like following directions, fine muscle control, patience, and sometimes persistence.
EIGHTEEN – Here's a super cute felt wolf finger puppet! Once you get the basics down, I am sure you could expand your animal repertoire! You do need some supplies, but they shouldn't cost you too much, maybe $10 at the fabric store total.
NINETEEN – If your child is more advanced than finger puppets, consider taking the next step to sewing! Here are some great tips on teaching your child how to sew! They also have a lot of tutorials on different things you can make for all skill levels!
TWENTY – As a self-proclaimed introvert from an early age, you can be sure that I mentioned reading on here! I made a fort on the front porch and filled it with some snacks and a bunch of books (and comic books) that would keep me busy for weeks!
If you want your kids to learn to love reading (but they're not quite there), then here are 15 tips to motivate kids to read! The focus is on summertime reading fun, and I am sure you'll be able to light their inner bookworm!
Maybe your child loves to read, but finding enough quality books at a reasonable price can be tough, heck even getting to a library can be a trek! Here is a piece on how to save money on books. The site also links to some useful summertime reading lists broken down by age group!
TWENTY ONE – Rainy days (or too hot) mean inside play, here's an indoor scavenger hunt to keep your kiddos away from the TV!
TWENTY TWO – A rainy day doesn't mean the end of summer fun; you just need to shift gears a bit. This summer bingo game is perfect for little ones who are learning objects and can get a little practice in on learning rules and being patient… BINGO!
TWENTY THREE – Above, I mentioned going berry picking as a way to get inexpensive berries. I also plan on doing some baking with my little one with the berries from our picking adventures! My little one loves to mix the batter (and lick the spoon, of course), and berries happen to be one of her favorite foods!

Doing a quick Pinterest search for "berry recipes" brought up a ton of delicious looking options! And baking ingredients are inexpensive! So I know she will love these glazed mixed berry scones, and my wallet won't have a hole in it afterward!
Free or inexpensive things to do in your neighborhood
If you just need to get out of the house and go somewhere, there are deals to be had; you just need to look for them!
TWENTY FOUR – Check with your local city this summer for free and cheap things to do. During the summer months, our smallish town hosts movies in the park on Wednesday nights! We bring blankets, pillows & treats! If you're 4 yrs old, and your bedtime is usually 7:30 pm, this a HUGE event! Or you can go earlier in the day, grab a picnic shelter there and do dinner, bring some books and blankets to snuggle down in while your waiting for the movie to start!
Don't forget that your town may have many parks, and simply going to a new playground that's on the other side of town can also be a huge hit!
TWENTY FIVE – Going to the movies can be a great way to add some excitement to the day, and bask in the a/c! Here are some ideas on how you can save money at the movies (both in your home and at the theater).
TWENTY SIX – Indoor play areas can also provide a much-needed break for the sweltering heat! Here's how you can save money at indoor play centers! Or check out your local children's museum, they often have both indoor & outdoor play areas. Our's does offer discounts for military families, kids with disabilities, and those who work for nonprofits.
BONUS: Check out your local library's website and see if they do storytime for younger kids! Going to the library is always a fun activity as after storytime you can play, pick out new books, and make new friends.
Inexpensive ways to build character through acts of service
If you want your kids to experience a bit more and learn while having fun, then getting them involved in volunteering can be a great activity!
TWENTY SEVEN – See your local animal shelter if they need help. Kids of a certain age may be allowed to walk the dogs, socialize and groom them. Or if they're too young, maybe they can make cat toys for your local cat shelter. I did this activity with grown adults for a work volunteer event, and funny enough it was a HUGE hit!
TWENTY EIGHT – This one can be done anytime, but especially around Memorial Day, 4th of July, and Veterans Day holidays. It's writing letters to soldiers. So many great lessons can be learned here, and can make someone's day! My husband, while he was in Iraq, was a recipient of an elementary school's class letters, and I'm pretty sure he still has them safely tucked away!
TWENTY NINE – Random Acts of Kindness can be done anytime and for any reason! Kids can see how their efforts can bring smiles to a stranger's face. They know that they made a difference, and sometimes that's the biggest reward!
THIRTY – If your kiddos are a bit older and have some friends that they hang around with all summer, then consider starting a summer service club! I am a HUGE fan of this idea, as helping others can be so rewarding for kids and bring some joy to those around them! You can do as many activities as your schedule allows. "Life's most persistent and urgent question is, What are you doing for others?"
At the end of the day
You can mix in some free things to do with kids during the summer every few days to keep your kids entertained (and still learning)! You just need to do a little bit of preplanning and be flexible. I know that my little one will be just as happy going berry picking as she would going out and doing something that costs a lot of money! I wish we could keep this innocence for just a little longer, as she'll grow and soon want to go to Walt Disney World… All. The. Time!
Hmmm… maybe I should start saving for it now! Yup, it's time to get some sinking funds in place for our big vacation!
Articles related to free and cheap things to do with the kids this summer:
Let me know what free things to do with kids are available in your town!