The Quick & Easy Guide on How to Sell Digital Downloads on Etsy
Here are the 7 simple steps on how to sell digital downloads on Etsy. (You can be selling in just a few hours!)
You have a great digital product idea (especially after reading our other posts on making printables and digital products), but you don't know how to actually sell it online.
It can be hard to figure out all the details when opening an Etsy shop, as there are lots of steps involved in starting an online business.
This guide will walk you through the process of starting your own Etsy shop and selling digital products on Etsy. We'll provide all the tips & tricks on how you can save time, get it right the first time, and set yourself up for success from day one!
This post may contain affiliate links. If you make a purchase, I may make a commission at no cost to you. Please read my full disclosure for more info
How to sell digital downloads on Etsy (short answer)
Step 1: Do your market research
Step 2: Create your brand
Step 3: Make your products
Step 4: Open your Etsy shop
Step 5: Create your listings
Step 6: Test the purchase process
Step 7: Promote!
We'll go into each of these steps in depth below.
What types of Etsy digital downloads can I sell?
The types of digital products you can sell on Etsy are really only limited by your imagination! If you can think of a digital product that somebody might want to purchase and download, chances are you can sell it in your Etsy shop.
Some popular examples of digital products people sell on Etsy include:
Custom website themes
Fonts
Printable planner or journals
Custom artwork (digital prints)
Printable templates and worksheets
Be sure to check out our guide on 125 digital products to sell on Etsy and our guide on how to make printables, so you get a good foundation. Those steps come before the scope of this post which is the "selling on Etsy" aspect.
How much can you make selling digital downloads on Etsy?
A ton! Seriously, you make a lot of money selling printables and digital products on Etsy. People usually start small, learn and tweak their offerings, and then they can explode!
For example, Sasha from Your Frugal Friend is in the top 1% in digital product sales on Etsy, so she knows what it takes! She started with just $3 in her first month and grew to regularly earning over $1,500 with her Etsy printables on her shop.
Now, some people earn a lot more, like $96,000 a month, but let's learn how to walk before we try and run, sound good?
Remember: Selling printables can be a mostly passive income stream where you make them once and sell them over and over with little to no added work. That's the magic of printables!
Best case scenario for sales from your new digital products Etsy shop
Digital downloads are hot, and there's hard data to prove it! One of the top-selling Etsy shops is PlannerKate1, which sells digital downloads! Here are her stats taken right from EtsyHunt (July 2022)…
Category: Stickers & Organization
1,869,058 sales since it opened eight years ago – 5-star rating (she's in the top 1% of all Etsy sellers)
643 average daily sales
Pricepoint offered: $.75 – $15.00
Top 10 product tags: Erin Condron, label, calendar, planner sticker, life planner, planner, agenda, planner stickers, die-cut, kikki k
Just for fun, let's guess her daily revenue so you can see exactly what's possible.
643 average daily sales x $5 price point (it's a conservative in the middle figure for her price points) = $3,215 a day in sales! That's $96,450 a month, or $1,157,400 a year (if sales hold steady). Again, I have zero insider information; this is totally a guess based on her sales numbers and price points.
If you're thinking that stickers might be the perfect idea for you then head on over here to learn about starting an Etsy sticker shop.
Now remember, that's gross revenue, not net profit, so she still has to take out expenses.
If you're interested in making & selling stickers, then you have to check out Mim Jenkinson's free masterclass, Discover The Stickers That Sell On Etsy.
In her free masterclass, you'll learn…
The 3 BIG mistakes new sticker makers and shop owners make that YOU can avoid
The essential tools and equipment you need to get started
How YOU can stand out from the crowd and be successful
The quickest way to YOU can get started with selling stickers!
7 Steps on how to sell digital downloads on Etsy
Below are the steps from start to finish on selling digital products on Etsy. Some of these steps are covered more in-depth in their own posts. But I want to list all the steps here to give context to the whole process.
1. Do your product market research – audience, niche & competition
You need to figure out the skills you have to offer your audience, who your audience is, who your competitors are, and what they offer.
What do people come to you for? Cooking advice? Help with organizing? Hone in on that skill and brainstorm how you can help others do that thing.
Now, you brainstorm your product options and see what product fits your niche, your audience needs, and your expertise. If you want help getting the ideas rolling, check out 125 popular digital products to sell on Etsy.
Next, you should use a tool like EtsyHunt, which can show you how popular items and keywords are on the Etsy platform. It will also show you what's trending and who the top sellers are so you can drill down your investigative research by following those who are successful. You don't want to make something that no one is searching for.
EtsyHunt is inexpensive (less than $5 a month right now), and they even have a free level!
2. Create your brand
Now that you have a general idea of what you want to sell and who your audience is, you need to develop how you will present yourself and your shop to potential customers.
Many people think that a "brand" is a logo, a color scheme, and making a mood board, yet these are small and fairly inconsequential pieces to the puzzle. Seriously don't spend more than a few hours getting these aspects together. (You will most likely change these up later on as you grow anyways).
The most important thing you need to do in this step is to understand how to attractively position yourself to your target audience. Does your name, offerings, and vibe help solve their problem? You need to think like a consumer, not a seller. You need to solve their "What's in it for me" burning question/problem.
3. Create your products and set prices
This is the fun part, at least I think so. Yet making the printable can be the hardest part in the beginning. Don't worry; we cover steps 1-3 in depth in this step-by-step guide on how to make printables.
Many people can be great business people and be poor designers, and vice versa. You need to know where your strengths lie. If it's not with designing printables, then you should absolutely look at buying a printables course, utilizing professionally designed templates, or using PLR products to get started in your printables shop.
Again, you should aim to open your shop with 7-10 products to help it look "full" right off that bat. Now that you have your digital products, you need to officially open your Etsy Shop.
For pricing your item, it depends on what it is. Single page templates typically go for $1 – $3. While eBooks go for around $9. Workbooks and interactive spreadsheets can go for $15 – $20. Pricing is one of the aspects that Tracie teaches you in her course Product Perfection.
4. Open your Etsy shop
Opening your shop is a fairly easy process. Just follow along step by step. But first, make sure you have your bank's routing and account numbers (for step 6), and a valid ID (for step 7).
Note: These are the current steps as of July 2022, Etsy can change or delete steps at any time so don't be caught off guard if a screenshot looks different or is in a different order.
Start here by registering on this page. Follow the steps to…
Step 1: Create an account (there may be screens that ask you "what do you need help with?" these are optional, just skip them).
Step 2: Preferred language, shop country, and shop currency
Step 3: Choose your shop name (no special characters or spaces)
Note: after this step, it wants you to make a listing, you can make a fake listing just to get through this step, you'll delete it later (it's okay). We will show you how to do a full listing below.
Complete your profile:
Step 4: Identify your business structure
Step 5: Give personal info – full name, SSN, address, and birth date
Step 6: Set up your payment info (your bank info so Etsy can pay you)
Step 7: Verify your identity by uploading your ID (if you haven't already confirmed your email address you'll need to do so now).
Step 8: Set up your billing info (you need to pay a small fee to list your items for sale).
Step 9: Set up two-factor identification for added security. (Save your backup codes in a safe place). Click "Open your shop".
Step 10: Yaaa!
Congrats, your shop is now open!
You'll now want to edit your Shop profile; this is what the customer sees when they go to your shop page. Go to Shop Manager tab –> Settings –> Info & Appearance.
Here you can…
Upload shop icon (500 x 500px)
Upload your order receipt banner (760 x 100px)
Upload profile photos (500 x 500px)
Upload shop banner

Mini (1200 x 160px)
Big (1200 x 300px)

Link your social media accounts
Write your shop announcements, messages to buyers, etc. This is where you'll want to put in "No physical product will be shipped or delivered. This is a digital download only."
Fill in your Shop's about page (i.e., bio)
You'll want to mess around with your back-end seller dashboard. Click through everything, read the Seller's Policies, and in general, poke around. You don't need to do everything now. But it's important to know the rules and where resources and tools are located.
5. Create your listings – add your digital products
Now you will need to create your listings for each of the digital products in your shop.
To do this, go to the Listings tab on the Etsy Dashboard, and then click the "Add a Listing" button.
From there, you'll be able to…
Upload photos (10 max) – consider watermarking them to protect your work
Choose a thumbnail image
Enter a listing title
Complete your about this listing drop-down items
Choose a category
Give optional details (most won't apply to digital products)
Choose your renewal options (do you want to automatically keep listing this item?)
Type: physical or digital
Description (this is a very important section for Etsy SEO)
Add tags (again, very important)
Price your item
Quantity (put in 100 for now)
Personalization – use if creating custom designs
Upload the digital file to be delivered upon purchase
Save and list
Keyword your title and descriptions
We need to spend some time talking about how people find your products on Etsy. Because people use Etsy for different reasons. Some come to buy a physical item, some come to browse, and window shop and others come looking for digital products (printables, design resources, etc.). And each of these groups uses slightly different language when searching.
You need to use all the keywords in your title and descriptions to give your items the highest chance of being shown to searchers. A good place to get the basic 101 info is Etsy's Guide to Etsy Search.
You'll also want to consider investing in EtsyHunt, which can tell you the keywords related to your product, the current trends, and your competitors.
There are lots of guides and pieces of training on learning Etsy SEO, and this is a very important topic. Be sure you are learning from a proven teacher and looking at current info (as things change quickly on Etsy). Again, I recommend Carmen at Simply Couture for her extensive Etsy trainings in her Insider Club.
Or another good option (if you want a full course vs. Carmen's individual trainings) is the popular Sell Etsy Printables in a Weekend small course from Faith's Biz Academy.
6. Test the purchase process
Your product is now ready for the customers to purchase! (Yeah!) You should go through the purchase process of buying your digital item (once from the Etsy app and once on your desktop) on your Etsy store. You'll want to make sure there aren't any kinks or errors that happen. You'll want to make a shop coupon code for yourself, so you can get it for 99% off (it's always good to see how your shop name appears on the payment platform too).
Since you're selling digital goods, it will be an instant download, so you'll also want to pay attention to that part of the process.
Tip: With mail.com you can create one main email testing address, and then have multiple sub addresses under that. I do a lot of testing with my email marketing platform, and with tripwires so I have a handful of testing addresses. I just label them… Karitest1, Karitest2, Karitest3, etc.
7. Get your products found and seen (aka marketing)
You've done all the hard work of creating your product, writing amazing listings, and making sure you are using all the right keywords. But if you don't market your products, people may not find them.
There are lots of ways to market on Etsy. Let's go through some of the popular options (BUT, just because they're popular doesn't make all of them worthwhile.
You have a few options for marketing your digital products on Etsy…
Run paid ads – Etsy has a paid advertising platform that allows you to bid on keywords and show your product listings to searchers. You can learn more about Etsy Ads here. But proceed with caution; this can be a money dumping ground if you're not experienced.


Social media promotion – show yourself using your products or footage of you making it behind the scenes. Tag Etsy in your posts, use relevant hashtags, and post often.


Collaborate with other Etsy shops – this can be a great way to get exposure to new people. You can do things like run a giveaway or participate in a joint venture webinar or summit. Remember – you'll want to find people/influencers that aren't in direct competition with you but serve the same target audience as each other.


Customer reviews (get them ASAP!) – as soon as you make a sale, reach out to your customer and ask for an honest review. These will show up on your product listing and can help build trust with new potential customers. You can offer them a discount for a review to help incentivize their time.


Put your best face forward – look and act like a professional business owner. This means having a good about page, policies page, and using language that builds confidence in your potential customers.


Start an email list – you want to get repeat customers (aka loyal customers). You'll want to look into a good email marketing system that integrates with Etsy. Do this early on as the profitability of repeat customers is huge.


Have great images of your listings – this is very important! Pictures sell an item. Try and do a mix of snips of the digital product as it comes, and then show it on a cute clipboard or lying on a stylized desk. Have it be part way filled out in some shots, too, as this gives buyers good cues on how to use it.


Encourage them to buy more – offer bundles or a discount when they buy multiple items.


Share your story – who are you, and why should they buy from you – keep this short & sweet (and meaningful – you want them to remember you).


Have an abandoned cart strategy – follow up with them; they probably got distracted and forgot about it. A gentle nudge is perfectly acceptable. You can even offer them a 10% off coupon to sweeten the deal and close the sale.


Know what your customers like – analyze (use EtsyHunt for cold hard data), track your sales, figure out what is selling well, and then make more of that. Maybe take your top sellers and do them with a new design theme (i.e., floral to modern, or minimalist to whimsical.


Bring more customers into your sphere – start a YouTube channel as people are loving video content! It's so much easier to understand how something works when you can see it in action. So creating a video on how to use and customize your product can help overcome any confusion or objections that customers may have.

Sasha, from Your Frugal Friend, is a top 1% seller on Etsy for her printables, and she's branched out into teaching you how to sell more on Etsy. She's made a course on Creating Videos for Digital Products. It includes lessons on…
A basic animated video for an Etsy listing
A video demoing a fillable PDF product
An instructional video
A flipbook animation
Basic editing techniques to cut video and speed the video up
If you still need help in coming up with digital product ideas, then Sasha's got you covered! One of her specialties is fillable PDFs (a great niche in the early stages, so the perfect time to get in on it). She has a free guide on 30 fillable digital product ideas for you to sell! You're sure to find 1-3 ideas perfect for your niche!
Why sell digital downloads on Etsy?
Etsy is one of the best platforms for selling digital products. Why?
Etsy has built-in traffic with over 96 million buyers in 2021
Etsy has a low barrier to entry and is easy to use.
You can get started quickly, and there are no huge upfront costs (like there are with opening a website). There are some small fees, but we'll get to that later.
Overall, Etsy is easy, and selling digital products is very easy, as you don't have to ship anything. All the downloads are handled automatically. So it's an easy money-making double hitter!
Best selling digital products on Etsy
Let's go through a few of the bigger category items, and then if you like the idea, you can drill down into a specific niche. For example…
Digital Planners – are searched for on average 54,000+ times a month and get a 107% click-through rate, meaning that people are very interested in them.
Printable wall art – is searched for 21,000+ times a month with a click-through rate of 80%.
You can find our full recommendations on the most profitable Etsy shops and 125 digital product ideas (i.e., digital planner, printable trackers, digital art, etc.) to sell on Etsy.
Learn more on how to successfully sell on Etsy
You can learn insider tips and tricks for selling digital products on Etsy without investing in a $600 course. There are lots of mini-courses available that get great reviews. Here are a few that will be the most helpful to you.
Interestingly, Etsy shop owners also list their own "how to sell on Etsy guides." When looking at these items, be sure that they were made in the current year and have good reviews. Here are some that look useful to new shop owners…
How to fast-track your Etsy printables business
If you don't have any time to waste, but you have a little bit of money, I highly suggest you invest in a course to help show you what to do and what not to do.
I have four digital printable gurus that I point people to, and each offers something slightly different so you can be sure you'll find the best fit for your needs.
Carmen at Simply Couture – Carmen's program is a very reasonably low-cost monthly membership club, The Insiders Club. Each month she gives you a free PLR printable (i.e. high-value workbook, planner, etc.), a training lesson with Canva, and then an Etsy training lesson.
You can check out her teaching style and get started on the right foot when you sign up for free to get the first lesson in her Selling Printables On Etsy course.
Tracie Fobes – Tracie is perfect if you're looking to start with printables like children's activities, single-page templates, and small workbooks. Be sure to check out her free Digital Product Planner workbook to help you better understand if making printables is for you. She doesn't go into Etsy at all, she is mainly a printables person.
Monica Froese – If you want to make more than just simple printables (such as spreadsheets, how-to guides, larger workbooks, etc.), you need to check out Monica's Empowered Business Lab. She goes through building an email list, using sales funnels, and more! Monica also offers a free digital product training, showing you how she made almost $40k with a $27 digital product! She doesn't go into Etsy at all, she's mainly a digital products and sales funnel guru.
Faith's Biz Academy – Faith has been in the online industry since 2018 and knows her business! Especially when it comes to creating printables for kids and women. She also shares her knowledge in her trainings and Masterclasses to teach you how to run your own successful online business.
Wait… What's PLR?
I'm so glad you asked; PLR stands for private label rights product. It's when someone makes something (an ebook, blog post, printable, online course, etc.) and sells it to buyers who immediately turn around and sell it themselves. This isn't templates; it's 100% ready to sell.
You can read all about how to use PLR content and even how to get free PLR planners & ebooks that you can start selling in your own shop with just a few clicks.
Tools of the trade for selling digital downloads on Etsy
Canva online graphic design platform – This is a great program for beginners. It's very easy to use, and they have a free option. This is the program I use, but I use the paid version (Canva Pro), which has more features.
Creative Market – a creative's paradise! This is where you can get tons of graphics, fonts, presets, and photos that come with commercial use license (so you can be sure that all your digital items are 100% legal).
Mailerlite – this is a great option to get started with email marketing. And yes, you need to start building a list ASAP. Mailerlite has a ton of features, excellent customer service, and lots of tutorials. You don't even need your own website to use ML, as you can make landing pages right there on the platform.
EtsyHunt – EtsyHunt is an all-in-one platform for Etsy sellers. They even have a chrome extension so can analyze pages in your current window (no need to have 34 tabs open!). They have a ton of tools and features; let's go through some of the main ones…
Keyword tool – it gives a full analysis of views, favorites, traffic trends, and sales. It even breaks down the long tail keywords from that seed keyword and gives data analysis on each.
Shop Analysis – their tool breaks down the top selling shops (or a shop of your choice) and gives you data on sales, product reviews, favorites, etc.
Product Analysis – if there's a product you want to create, then you can analyze the current top sellers of that item and find out everything you need to know – it's sales, traffic trends, tags, price points… everything!
Listing Analysis – this is where the tool can help you maximize your sales potential by reviewing your current listings and telling you where you can tweak things to get more sales. Maybe expand on your description, change some of your tags, adjust your title, etc.
Misc tools – they even have an Etsy fee calculator, so you can price your products exactly where you need them to be to make money, while still remaining competitive. They also have a Facebook support group, where you can go to ask all your questions and get insider tips on how to find the best data points to create the products your customers will go crazy for!
They have three account levels, (even a free level), but the paid levels give you all the bells & whistles! You may not need it all right now, so sign up for the free level now, get familiar with the tool, and as you grow, you can upgrade later if you want all the features.
Tips for selling digital downloads on Etsy
It's still hard work (in the beginning)
Yes, selling digital products is mostly passive. Yet, in the beginning, it's still hard work as you learn all sorts of new processes, platforms, and policies. As with anything worth doing, success takes time and patience. The good news is that once you learn these first steps, it's mostly downhill from there.
Research your product
As with any physical product, you'll want to research your digital product before you create it. Find out if there is a demand for it and what the competition looks like. This will help you determine if it's even worth making. You don't want to realize six months after you put your listing up that no one really wants this item. So do the first step of researching thoroughly.
Give great customer service
I have worked in the customer service industry for over 20 years. And it baffles me how many businesses get "customer service" completely wrong. You need to remember that the customer is always right (even when they are wrong). Be professional, be kind, and be swift in your responses. You want to overcommunicate (especially with custom designs).
Etsy has a great platform for managing your messages and orders. Use it to your advantage. Remember – your customer service motto is to always over-deliver.
Selling digital products on Etsy FAQs
Why should I create digital products?
There are a few reasons you might want to consider creating digital products. First, they are easy and relatively inexpensive to create. You don't have to worry about inventory or shipping.
Second, you can reach a global audience with your product. And lastly, you can earn a great passive income on Etsy by selling digital products.
Why should I sell digital printables on Etsy?
Selling an Etsy digital download is a great option (especially for beginners). The platform is very easy to use and has a huge customer base.
Are printables really a good passive income niche?
Yes! Printables are an excellent Etsy passive income option. And the best part is, you can get started with very little money. All you need is a computer, an internet connection, and a design program (start with Canva's free option).
Remember, once you make the digital product, you can sell it unlimited times and never worry about inventory levels or shipping. (aka the magic)
How much can you make with Etsy digital downloads?
This is a hard question to answer as it depends on the scope of your digital down. For example, a single-page template could be $1, while eBooks average around $9.99. Yet workbooks and how-to guides are generally priced by the number of pages (think anywhere from $.75 – $4 a page depending on who you are (are you famous?). If it's an online course (with video tutorials), you can get hundreds for it.
I have seen people make $5 a month being an Etsy seller and others make over $10,000 per month selling digital products on Etsy. So it is possible to make good money.
How much does it cost to sell on Etsy?
Selling on Etsy isn't free; they're a business, so they need to make money too. Here are their basic fees…
Listing fee – $.20 per item (to publish and renew)
Transaction fee – They charge 6.5% of the selling price.
Payment processing fee – They charge 3% + $.25
Fees can and do change over time, so be sure to check out their current fee rates.
What digital downloads are the most popular on Etsy?
Digital planners
Greeting cards
Party invitations
Social media templates & graphics
Children's learning materials
Self-improvement digital printable (i.e., habit trackers, goal planners)
Wall art
Be sure to check out our brainstorm jumpstarter of 125 digital product ideas.
At the end of the day
Although there is a good amount of work involved in selling digital products on Etsy, in time, it can run in the background of your daily life, and bring in money while you read, run errands, or watch a movie.
Besides, creating Etsy digital downloads can be a lot of fun, and you're helping people by creating exactly what they need (but they didn't know how or have the time to do it on their own).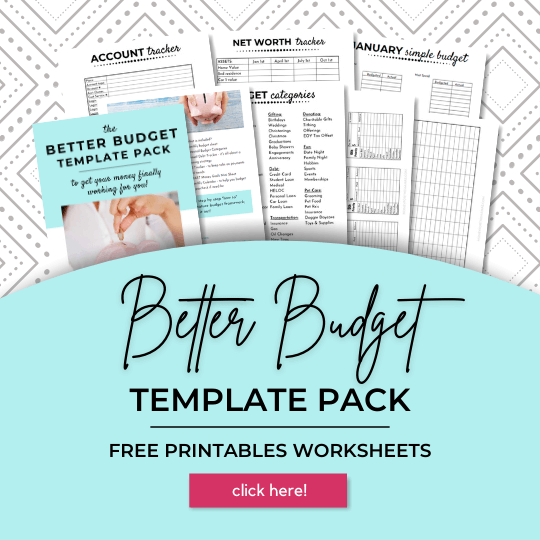 What kinds of digital downloads will you sell to make passive income on Etsy?