7 Easy Ways on How to Cash a Check Without ID (2023)
We're going through the best ways on how to cash a check without ID so you can get your money quickly!
Sometimes life throws you a curveball, and you find yourself in a situation where you need to cash a check but don't have your ID.
This can be a real pain, especially if you need the money quickly. You might not know where to go or what to do.
So, if you're wondering, "Where can I cash a check without ID?" we've got you covered! In this article, we'll explain all the different methods you can use to cash a check without an ID. We'll also cover acceptable forms of ID that banks require for cashing checks and tips for successful online check cashing. So read on, and we'll help make this process as easy as possible for you!


This post may contain affiliate links. If you make a purchase, I may make a commission at no cost to you. Please read my full disclosure for more info
Can you cash a check without an ID?
Most banks require some form of identification to cash a check. Although there is no universal list of appropriate forms of identification (each bank makes its own rules), you can always ask your bank or the issuing bank to determine what documents they will accept as ID.


What are acceptable forms of ID to cash a check?
Banks will always accept a driver's license as proof of identification. However, if you don't have one, other acceptable forms include a state-issued ID card or passport. In certain cases, military IDs or your Matricula card are also valid for this purpose – it all depends on the individual bank's policies and regulations.


5 ways on how to cash a check without ID
1. Deposit to an ATM, then withdraw it
This is by far the easiest route to take, just deposit the check, then do another transaction and withdraw the funds. Yet, depending on your bank, you may need to wait for the check to clear (a few days), or you may need to wait overnight for the system to process it and have that money show up as "funds available."
Most banks will show your current account balance, and then there's your available balance. This is your balance +/- any pending transactions. These things could take a few days to clear, especially if it's the weekend or a bank holiday.
Of course, this method only works if you have a bank account and access to an ATM.


2. Sign the check over to someone else
People used to do this all the time, but since most of us don't write checks anymore, it's kind of dropped off our radar. Signing over a check tells the bank that you are giving up ownership of these funds, and the money now goes to the person you named on the check.
Here's how to do it, first sign your name on the back of the check (aka endorsing a check), then right below it, write "Pay to the order of: ____" and fill in the person's name. That person can now go to the bank and cash the check with their ID.
Before doing anything, check that it's okay with them and that they have a bank nearby and proper ID to cash the check. You want to make sure the favor you're asking won't be a hassle for them or cause any issues.


3. Use your bank's mobile app
You can always make a mobile deposit if you have a bank account and a smartphone. Almost all banks have this feature, but be sure to see what mobile deposit limits they have. For example, at a popular bank, there's a $5,000 daily limit and a 30-day limit of $14,500 for mobile deposits.
You'll want to pay attention to processing cutoff times as well. For example, if you deposit it before 9 pm PT, your funds will be available the next business day. If you deposit after 9 pm PT, it will take an additional business day.


After making a mobile deposit, you can then…
Transfer the money to PayPal (instant transfers cost a small fee or for free for a standard time of 1-3 days). If you owe someone money, there's a good chance they have PayPal or Venmo.
Zelle it to someone (most banks support Zelle).
Pay bills online (which usually have a day delay in processing it, so while they are processing your payment, your deposit will clear your bank at the same time (as long as you did it during the work week and before the time cutoff).
Write an eCheck, and the bank will mail a physical check to them.


4. Current
Current is my first recommendation for mobile banking with check cashing options. The simple yet powerful banking app helps you with a wide feature list and low (almost zero) fees. They offer…
Mobile check deposit
Debit card with rewards
Zero to minimal fees – no overdraft fees, no membership subscription, no minimum balance fees, no bank transfer fees
Overdraft protection (now up to $200)
Get access two days early to your paycheck with direct deposit
Teen banking options for your kids
Crypto investing
Savings buckets with an amazing 4.00%APY!
Peer-to-peer payments
Simple budgeting help & tools, such as Insights – which breaks down your spending by category and compares month-to-month patterns
Get Current for Android or Current for iOS


Current is a financial technology company, not a bank. Banking services are provided by Choice Financial Group, Member FDIC.
Cashing a check on Current is very straightforward…
Open the app
Tap on "add money"
Tap "deposit a check"
Add the amount
Endorse the check and take a picture of the front and back of the check, and submit


5. GO2bank
For over two decades, Green Dot Corporation has empowered people through innovative financial products (prepaid debit cards). They've now launched a mobile banking app that simplifies managing your money. With a refreshing focus on your financial well-being, Green Dot is again improving banking. And so, GO2bank was formed. They offer…
Mobile check deposit
Up to $200 in overdraft protection (when you do direct deposit)
No minimum balance requirements
Save money with a great interest rate; currently, it's 4.50% APY on balances up to $5,000.
Credit builder options (i.e., secured credit card and Experian Credit Care Advantage).
Online bill pay
Deposit cash at over 90,000 stores (CVS, Walgreens, Walmart, etc.)
Though the services come at an affordable cost, certain charges may apply. Be sure to carefully review the full fee schedule to understand any applicable rates before signing up.


GO2bank's check cashing policy: You can submit most check types for funding approval to Ingo Money in the GO2bank app, from $5 up to $5,000. Fees may apply. This includes:
Payroll checks and government checks with a pre-printed signature
Business checks
Two-party personal checks
Handwritten payroll checks
Insurance checks
Attorney checks
Cashier's checks
Money orders
Rebate checks
Refund checks
All checks must be made out to you, endorsed by you, and from a US bank account. Ingo Money does not accept checks not made out to you (aka third-party checks).
Learn more about GO2bank.
GO2bank also operates under the following registered trade names: Green Dot Bank, GoBank, and Bonneville Bank. All of these registered trade names are used by and refer to a single FDIC-insured bank, Green Dot Bank. Deposits under any of these trade names are deposits with Green Dot Bank and are aggregated for deposit insurance coverage up to the allowable limits.
6. Cash App
Select Cash App users with check cashing privileges can conveniently deposit physical checks directly into their accounts. Within the Money tab, which displays account balances, those with access to this feature will find "deposit check" at the bottom of the screen—a quick and easy way to fund your account.
Cash App selectively releases innovative features to small groups of users in a gradual rollout process. If the option is not yet visible in your app, check back every now and then to gain access to the latest capabilities as they are more broadly released.
There are many apps similar to Cash App that help you with all sorts of financial services, so if you don't have check cashing on this app, check others. I know I mentioned Current above, but apps like Chime, Cleo, and Dave are also great.
Cash App is also a good option if you like to make money, as there are many ways to make money on Cash App.


7. Use PayPal to cash a check without ID
If you have a PayPal account, you can now cash a check without ID! The app now provides this service as they are partnering with Ingo money to do it. Here's how to get started.
Step One: Sign up for PayPal or Open your PayPal account
Step Two: Go to the Finances tab, and tap "cash a check"
Step Three: Agree to the privacy policy and terms & conditions
Step Four: Input your personal information – birth date, SSN, phone, and confirm
Step Five: Endorse your check, input the check amount, take a picture of the front & back of the check, and submit
Step Six: Your check will be reviewed and approved, usually 2-5 minute process


8. Use Ingo Money
Ingo Money is a check cashier that PayPal, Venmo, and Cash App go through to process the checks. So if you have those accounts already, then go through them. But if you don't have them set up, you can go straight to Ingo Money.
Ingo Money is an app that allows you to cash checks (even without a bank account) on your mobile phone. Creating an account only takes a few minutes, but you will need to give your personal information, such as full legal name, birthdate, address, phone number, and social security number, so they can verify your identity.
You'll also be prompted to link any accounts you want – bank account, PayPal, reloadable credit card, etc.
Once your account is set up, you can cash a check – up to $5,000 (paychecks, personal checks, business checks, and money orders), and then send that money to another account.
Once you submit your check (endorse, take pictures, and submit), they say it usually takes 2-5 minutes for your check to be reviewed and approved, but it can take up to one hour in some cases.
When your check is approved, you can send the money to your bank, prepaid card, PayPal account, buy an Amazon.com Gift Card, pay your credit card bills, or pick up cash at a MoneyGram agent location.
For instant payment, this service will cost extra. They have standard pricing and Ingo Gold Preferred pricing (for those who cash more than six checks in 90 days).
Standard Pricing varies depending on whether it's a payroll check & pre-printed check, or a personal check. You'll pay $5 if it's under $250/$100, respectively, or 2%/5% if it's above those limits.
Ingo Gold Preferred Pricing – varies based on what kind of check it is. Pre-printed & payroll checks or personal checks. You'll pay $5 if under $500/$125, respectively, or 1%/4% if it's above those limits.
Or, if you don't need the money right away, you'll receive your funds in 10 days for free (to the account you designated in the online deposit process).
For a small $5 fee, MoneyGram allows you to pick up your cash at any of their conveniently located stores. With ID verification, MoneyGram ensures a simple and secure process for receiving your money.


How to endorse a check
When you endorse a check, you authorize the bank to convert the check into cash on your behalf as the rightful payee. This process takes less than a minute; here's how to endorse a check…


Inside a bank
When you're at the teller, turn the check over, there should be a line running vertically (sectioning off about a 1/4 of the check; this is where you sign(endorse) the check.
Your signature and the payee's name on the front must match. Here, you will need to show your ID. But, as you don't have a valid ID (the whole point of this post), let's see what you need to do in other circumstances.
You casn/should also write either "for deposit only" or your account number on the check under your signature. (Options 2 & 3 shown below.)


For ATM deposits
You'll need to sign the back of the check, and as an added security measure, you should write your account number underneath your signature. Or you can write "for deposit only" to go into the account tied to your name.


For mobile deposits
You'll do the same as for ATM deposits, yet some checks also have a small box that you need to check that says "for mobile deposit."


To sign the check over
If you owe someone money, you can sign the check over to them; this is also known as making it a third-party check. (Shown as option 3 below.) We go through everything you need to know about third party checks right here.


Why must I give all my personal info for a bank account?
Section 326 of the US Patriot Act of 2001 requires all financial institutions to obtain, verify, and record information identifying each person who opens an account. This information is used to assist the United States government in the fight against the funding of terrorism and money laundering activities.
So, when you open a financial account, companies will ask each person for their name, physical address, mailing address, date of birth, and other information that identify the person.
If the company cannot figure out who you are with that info, they may then ask to see your ID.


Where to cash a check if you do have ID but no bank account
The FDIC estimates that about 6 million households in the US do not have a member in the home with a bank account. The number one reason is that they can't meet the minimum balance requirements, which is a tough spot to be in.
Luckily with today's technology, there are several mobile banking apps that people can use. These apps all proudly advertise as being customer friendly with no overdraft fees, no minimum balance requirements, and no monthly fees.
We mentioned both Current (my first recommendation) and GO2Bank above as good banking options with check cashing service. There are some other options to consider…
All apps will require your personal information (name, address, phone, and SSN). They just need to verify your identity, and then you're good to go. This process usually takes less than 10 minutes, or you might be asked to upload your ID (but that's not usual).
If you want to cash your paper checks in person…


Cash your check at Walmart
You can go to your local Walmart store and cash a check, for up to $5,000, at the service desk. Here's how much you'll pay…
For pre-printed checks up to & including $1,000: max. $4.00
For pre-printed checks over $1,000 up to & including $5,000: max. $8.00
There are several different checks that Walmart can cash for you. These include payroll checks, government checks, tax refund checks, cashiers' checks, insurance settlement checks, and 401(k) or retirement account disbursement checks. In fact, as long as it's a pre-printed check, they can cash it.


Note: Walmart's website contradicts itself regarding cashing personal checks. In one spot, it says it does; in another, it says they won't cash personal checks. In the photo above where it shows "$5" (the rest is too blurry, so you'll have to trust me). It reads, "two-party personal checks up to $200" will cost $5 to cash.


Cashing checks at HEB
Stop by your H‑E‑B Business Center to cash a paper check or withdraw cash from your debit card! Fees start at $3. You can cash your government, payroll, dividend, insurance, and Western Union Money Orders purchased at H‑E‑B. Funds are available in cash or loaded to your H‑E‑B Netspend Prepaid VISA® Debit Card.


Cashing checks at Meijer
Many websites say you can cash checks at Meijer; they even outline the process. Yet, you cannot find any information on Meijer's website on this service. Only in very small writing on their check acceptance policy do they say, "Meijer does not cash checks (payroll, tax refunds, etc)."
Maybe they used to offer this service, but not anymore.


Kroger Money Services
You can cash a check at Kroger family stores, such as Fred Meyers, Fry's, Dillons, Food Co, Food for Less, City Market, and Baker's.
They cash payroll checks, government checks, income tax refunds, insurance settlements, business checks, and child support checks. To cash a check, you will need to bring a valid ID. Some locations require you to disclose your SSN to cash a check.
With a Kroger Shopper's Card, fees start at just a few dollars for checks under $2,000. For checks up to $5,000, they offer "competitive pricing." Their check fees vary by state, so they don't advertise exact pricing online, as their stores are all across the US.


Check into Cash stores
Check into Cash stores are a good option for those with non-standard checks, i.e., personal checks, cashiers' checks, and handwritten payroll checks. There are over 300 locations in 19 states across the US, so use their store locator feature to find the nearest one to you.
They don't disclose their fees for checking cashing online, so call the store location before showing up.
Other similar stores are Speedy Cash, Ace Cash Express, etc. We go into all the check cashing stores and look at their rates here.


Some Credit Unions
Credit Unions have a reputation for being more consumer-friendly than banks. So you may have luck cashing a check at one. Again, call them before you show up.


How to cash a check if you're undocumented
For those who are undocumented or lack a Social Security number, there is still hope for opening a bank account! Many banks (Chase, Wells Fargo, Bank of America) have options available that do not necessitate a Social Security Number.


Personal Info – You'll need to confirm your name and birthday; if you're undocumented, banks typically require one or two of the following documents…
Unexpired passport
Government-issued driver's license (including foreign licenses)
Consular ID
Birth certificate


Proof of address – Banks and credit unions often require proof of a street address to open an account. One of the following can satisfy this requirement…
Utility bill
Lease
Municipal ID


Identification number – An identification number means one of the following…
ITIN (Individual Taxpayer Identification Number
Alien identification card number
Any government-issued document that proves your nationality or residence, such as a passport or foreign driver's license
If you live in certain states, a Hispanic/Latino American-owned bank or credit union may be especially helpful in these cases.


Cashing a check without ID FAQ
Can someone else cash my check for me?
Yes, with the proper endorsement. Endorse your check by signing the back of it and dating it. Then on the same line, draw an arrow to indicate who will be cashing it for you and have them sign their name underneath yours.


Can you cash a check at Walmart without an ID?
No, you need a valid ID to cash a check at Walmart.


What app will cash a check immediately?
You can cash a check with Current, Venmo, PayPal, and the Ingo Money service app. Setting up an account takes just a few minutes. Then submit your check; approval usually takes 2-5 minutes but can take up to an hour in some cases.

Some Cash App users have the feature to cash a check on the app. Open your app, and look for "deposit a check" if you see that option, then you're good to go.


Can you cash a check with your Social Security Number?
You can do this on PayPal and Ingo money app. They don't require you to upload a photo ID, but they do require you to input your birthdate, SSN, and phone number to verify your ID.


Can you cash a check with an expired ID?
To cash a check in person at a bank or check cashing store, you will need a valid ID, which means that it cannot be expired. But there's always a chance that the person helping you may not check the expiration date.


Where can I cash a personal check without verification?
Your best bet is to try one of the mobile apps to cash a personal check without ID. Most store locations won't accept personal checks. If they do, there's usually a low limit (i.e., $200) on what they'll accept.


At the end of the day
Cashing a check without ID can be tricky, but it doesn't have to be. With the right approach, you should now have all the information needed to cash your checks successfully without an ID!
Whether you endorse it to someone else, use mobile apps like PayPal or Ingo Money app for online check deposit – plenty of options are available when cashing a check without ID. Be sure that whatever method you decide on is secure and safe so that your personal data remains protected at all times.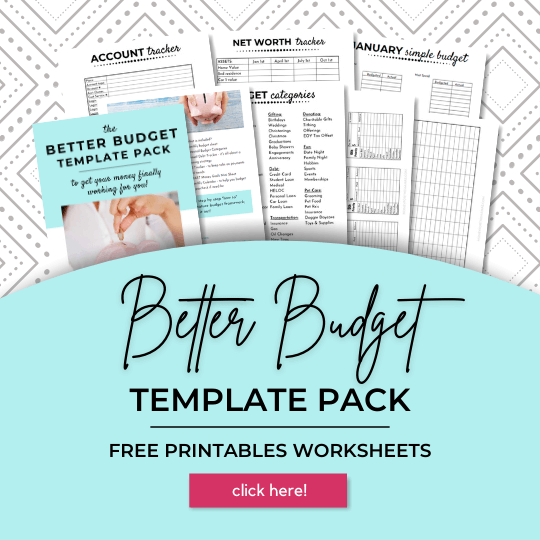 Now you know how to cash a check without ID, go get your money!