Here are the 4 essential steps on how to drastically cut expenses and start fresh!
Sometimes life sucks. We're not talking about a stubbed toe or a parking ticket. We're talking about your life turning into a big pile of steaming crap.
Usually, this has something to do with money. Be it you're separating from your spouse, you lost your job, you have a HUGE unexpected expense, or whatever it may be, you need money, and badly. So we're going to walk through the best way on how to drastically cut expenses and do it with the least amount of pain or confusion. So you can get back to living life on your terms!
This post may contain affiliate links. If you make a purchase, I may make a commission at no cost to you. Please read my full disclosure for more info
Firstly, I am so sorry that you're going through this. There aren't words that I can say that can take away the fear of the unknown of your future or the pain in your heart. But I do know that you will come through it.
I know this because if you are reading this, then you are already trying to solve the problem you're facing; you are actively overcoming this obstacle. Damn straight!
The 4 steps on how to drastically cut expenses
Step 1 – stop the bleeding of your bank account
Let's say you cannot afford a single penny to come out of your bank account or be charged on your credit card. An easy way to stop all transactions is to call your credit card company and ask for a new credit card number. Tell them you lost your card, they'll close that account and issue you a new number. They'll mail you a new card, but it could take up to one week to get a new one. (on't worry about any credit card debt negotiation right now.)
For your bank, you can call them and ask to put a stop payment on any upcoming charges & auto drafts. You need 2-3 for this to go into full effect, so be mindful of timing. Each bank is a little different, and you may need to fill out some forms, some have fees for a stop payment to so be mindful of that.
These two things are usually the fastest ways to stop new charges.
Step 2 – how to drastically cut expenses – cancel services & subscriptions of fixed expenses
You still need to call or go online and cancel any subscriptions or monthly expenses you may have. You don't want to get busted for not paying. The best way is to print a copy of your last two months of bank statements and credit cards. Go through and highlight any ongoing household expenses & charges. Call them immediately and cancel.
For some services, you may still need to pay a prorated amount for the amount that you have already "used." For example, this is common with utilities; you'll pay for 12 days of cable & internet if you cancel on the 12th of the month.
You may still need to pay for some subscriptions, depending on if there was a minimum order/contract that you signed up for. This stinks, but there are a few things you can do. All companies have some sort of customer service department. Call them and calmly state your situation and ask if there is anything they can do to help you.
You shouldn't share details, just general situation, and know that being calm, polite, and thankful for help will go a long way in having the customer service rep help you. This should go without saying, but don't ever yell at or insult the person on the phone. (I spent 20 years in customer service, and it's amazing that rude ass people expect you to go out of your way for them. They won't. People do nice things for people that are nice to them first.)
Step 3 – write down everything you must spend
Now that you've stopped all outgoing money. It's time to rebuild your budget from the ground up. Your monthly expenses must spend list includes your 4 walls; which is
rent/mortgage
home/renters insurance
water/sewer monthly bill
electric bill
gas
basic grocery budget
health insurance
auto insurance
These monthly expenses are a must spend! If you need help in creating your budget, you should check out the priority-based budget method. This is where the budget template is laid out in a way that takes the guesswork out of the equation. Sometimes it's nice to have an unbiased opinion dictate the layout of your monthly budget. It eliminates you from debating with yourself on where you should spend your money.
For your utilities, there are programs that you can sign up for to get assistance for cost reduction programs. Either directly through them or with help from county services or a local nonprofit. Please don't feel bad for reaching out to nonprofits; they are there to help you.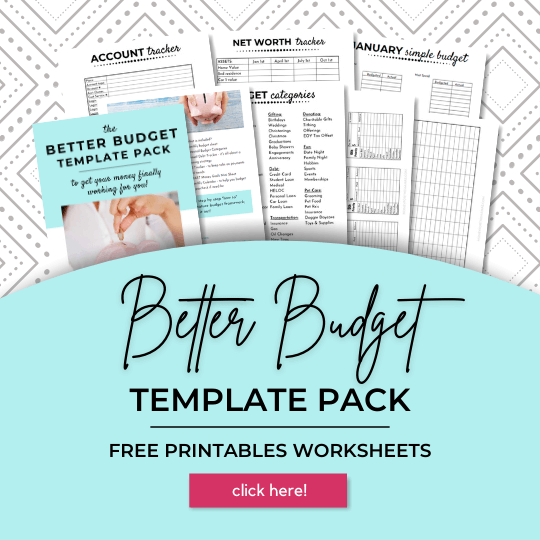 Step 4 – how to drastically cut expenses- sell what you can
Now that you have your four walls covered, it's time to categorize your assets into sell or keep piles. I know this is hard, as we are emotionally tied to our things, but it's a necessary step. Especially for things that cost us money. Things like our car, where you need to pay for insurance and gas and maintenance on an ongoing basis.
This will sound weird, but sometimes getting rid of our "things" is very freeing. At a certain point, our things start to own us, as we need to store them, clean them, take care of them, etc. The art of owning less, minimalism, gets more popular every day.
You can sell your items on eBay, Facebook marketplace, garage sales, Poshmark, thredUp, etc. But you'll need to be prepared to take considerably less than what you purchased it for.
How to spend as little as possible
Here are some frugal living tips on cutting expenses as easily as possible with your everyday expenses. Some of these things may seem drastic or totally not "you." But drastic times call for drastic measures. And it's important to know that these cost-cutting measures aren't permanent. You could get a 2nd job for just 6-months, or move back in with family for a year. These things are just "for now."
house hack by renting just a room or sharing a place with a friend to reduce housing expenses
make your food from scratch & batch cook
barter – i.e., trade 2 hours of daycare for carpooling to work a week
get a 2nd job or a side hustle to make extra money
get assistance from county services – WIC, food assistance programs, etc
buy generic brands
shop at thrift stores
walk, bike, or take public transportation
look for free fun (libraries are a great resource for knowing this stuff or for having passes to places that normally charge)
Go in on necessary subscriptions/costs with friends & family – i.e., family plans for cell phones, etc.
start a veggie garden to lower your grocery bill
volunteer at a CSA farm or co-op to get free fresh fruits & vegetables, eggs, honey, etc.
Focus on debt repayment as fast as possible (you are spending a lot on paying interest and fees to your credit card company).
I know some of these things seem little, but the small monthly savings all add up to make a big impact!
Utilize your emergency fund
I know you don't want to use the cash in your emergency fund, as you've been saving money for so long, and you're so proud of the balance on this savings account! But you will probably have to draw it down to help pay for some of your household expenses.
It goes without saying, this money is for your must spend items – (i.e., the electric bill, cell phone bill, grocery store trips, etc. You'll need to reign in your spending habits and control those impulse purchases and unnecessary expenses.
What to do about debt repayments
If you have some credit card debt then there are a few things you can do. You should still absolutely be making the minimum monthly payments, but don't pay any extra for right now. You need to get a little bit more stable, and in a groove, before you tackle this debt.
If you have a good credit score, then check out cards with a zero-interest introductory rate (usually 12-18 months). Then do a balance transfer from your cards that are accruing interest. Just be sure that you know what happens if you miss a payment (usually the rate goes up), and know what happens to the balance after the introductory period ends.
However, if you're within a few months of paying off your credit card debt, see if you can still make those debt payments happen, as you don't want to be accruing unnecessary interest.
You can also try and settle your credit card debt. This is where you offer to pay a flat amount of the balance (usually start negotiations at $.50 on the dollar), and then they consider the balance settled. Yet, this can usually only be done if you haven't paid your minimum payments in awhile. But please, don't ever hire a company to do this for you! Read a few books, listen to some Dave Ramsey podcasts, and get a solid plan in place!
Need a good starting point? Here's Dave's opinion on debt settlement…
At the end of the day
Drastically cutting your expenses can initially be disheartening, depressing, and downright crappy. But there is also a certain sense of accomplishment and pride that comes from digging yourself out of a hole and rising from the ashes. And trust me, you absolutely will! I know this, even if you don't believe it about yourself right now. You will slowly gain confidence, strength, and determination, and you will end up crushing it!
Repeat after me: "Hell ya I will!"
Articles related to how to drastically cut expenses:
How are you going to start cutting your expenses?