15 Easy Ways to Get Free Visa Gift Cards
You can rack up a ton of free Visa gift cards by spending 10 minutes a day doing easy tasks. Here are our favorite ways to earn free Visa gift card codes
Earning free Visa gift cards can be a fun way to make extra cash, but it can also be confusing to know where to start.
Not to worry! We're here to help you out. This article will show you all the different ways to get free Visa gift cards. We'll also give you a few tips on making the most of these offers so you can max out your rewards.
This post may contain affiliate links. If you make a purchase, I may make a commission at no cost to you. Please read my full disclosure for more info
What is a Visa gift card?
A Visa gift card is a prepaid card that can be used anywhere Visa cards are accepted, in-store or online. They are considered the world leader in global payments, with over 3.8 billion cards circling worldwide in over 200 countries, handling over $13 trillion in funds! (Visa fact sheet).
Having a gift card isn't only a great gift option; it's practical and much needed in our global economy. A Visa prepaid card helps connect people to e-commerce who wouldn't otherwise be able to purchase items, as they may not have access to banks.
What is a Visa gift card code?
If a business offers you free Visa gift card codes, it's the same as a regular card, but it's not a physical card. Some places call these virtual gift cards, while others call them eGift cards.
Gift Card Code: A gift code, also known as a gift card code, is the primary number on a gift card. The code on a Visa gift card is generally a 16-digit number imprinted in raised lettering on the front of the card, just like you would see on a debit or credit card.
Some other helpful terminology…
The PIN: Is your Personal identification Number. Usually, a four-digit code that you use to enable you to complete a transaction.
The CCV code: Is the Card Verification Value; it's another layer of protection to ensure that you really have the card in your possession 9and didn't just steal the number).
Expiration Date: This is the point at which your card can no longer be used.
How to get free Visa gift cards from survey sites
Survey sites are the easiest ways to earn free gift cards, and there are a ton of options. Here are our best pics for the best sites to earn a free Visa gift card.
1. Branded Surveys
Branded Surveys – You can earn money by taking surveys on many different topics, and they're all quite short. This makes Branded Surveys ideal if you don't have much time but want to make some money. You can get gift cards for various companies, including Amazon, Apple, PayPal, and free Visa gift cards.
2. PrizeRebel
PrizeRebel is an online opinion survey site that was founded in 2007. They claimed to have paid out over $21 million to their members, and reviewers agree.
They're all about market research and brand opinions. As a result of this, corporations are eager to pay you for your thoughts so that they may better their goods and services for customers, resulting in more real money.
In addition to surveys, they have contests, raffles, and lotto-style events. You can start redeeming for a prepaid Visa gift card at just $5!
3. Opinion Outpost
Opinion Outpost is one of the most popular paid survey sites because they pay out quickly and in cash! You can redeem your points for a virtual Visa gift card at either $10 or $50.
Be sure to fill out your profile all the way, as brands pay more for opinions from their target audience or people who meet specific requirements. If you leave your profile blank, you won't get as many opportunities to earn or as high of rewards.
4. Survey Junkie
Survey Junkie is one of the most popular ways to earn a free gift card! The surveys are easy to do, and each offers different reward points, so it's best to keep an eye on this site because they have new ones added all the time. You can get paid up to $5 per survey.
Taking surveys is a great way to make money as a teenager! Be sure to check out all the options for making money as a teen so you can find the perfect opportunity. Remember, if you try something and it doesn't work, don't get down; just keep going down the list. You will soon find your perfect fit!
How to get free Visa gift cards no surveys
5. Inbox Dollars
Inbox Dollars – Shopping on Inbox Dollars is a fantastic way to make money each week if you are willing to read emails, take surveys, shop online (which we'll show you how to do below), use coupons, and sell your goods on eBay.
When you want to buy something, you go to the Inbox Dollars website and look for what you're looking for. You'll be given a list of authorized sellers after that, and if you purchase from one of them through the InboxDollars portal, you'll get cash back.
The best news is that with Inbox Dollars, you can get a $30, $50, or $100 Visa gift card. Grab your free $5 sign-up bonus right here.
6. Swagbucks
Swagbucks is a platform that can earn you gift cards for doing the things you normally do online. They have thousands of ways to get points (called SB), which are redeemable for free Visa gift cards.
The best part is that Swagbucks periodically puts their gift cards on sale. For example, right now, you can get a $25 Visa gift card for 13% off. So it originally was 2,500 SB points; now it only costs 2,175 SBs! Sign up now and get a $10 free bonus!
7. Ibotta
ibotta is one of my favorite quick cash back apps; I've earned $319.16 with this app! Basically, you go grocery shopping, then get on the app and add offers to items you bought, scan your receipt, and get easy money! You can even shop through their app (at your favorite stores & sites), and you'll earn cashback.
What makes this app different is they are constantly offering bonuses. So if you buy a selection of certain offers, you'll get even more money. For example, around thanksgiving, they'll have coupons for stuffing, pumpkin pie mix, marshmallows, cranberry sauce, etc. And if you buy 5 of their ten seasonal offers, you'll get an extra $5 on top of the individual cashback offers!
You can cash out once you hit $20, don't worry, it adds up fast!
So grab your free $10 with ibotta and start saving on all your grocery shopping!
I know that this post is specifically talking about getting Visa gift cards, but if you don't mind other types of payment (i.e. PayPal, Amazon or Target gift cards, then check out this post on 50 ways how to make money in one hour.
8. MyPoints
Mypoints members get up to 40% back with every purchase at 2,000 top retailers like Walmart, Best Buy, Home Depot & Amazon. They make it simple since you may receive alerts in your browser for point-earning possibilities and coupon codes while shopping online.
You can redeem your points for a free gift card to top US retailers, including Visa gift cards, which you can redeem for $25 once you hit 4,000 points. You can get a $10 Amazon card when you sign up right here.
9. ReceiptHog
ReceiptHog is another cash back app that allows you to upload receipts and earn points based on how much money you spend per month. Points can then be redeemed for Visa gift cards in either $5, $15, $25, or $40, which their smallest payout is $5 for 1000 coins.
You get about 10 coins per receipt and can earn points by linking online accounts and paying their hog slots game.
10. Fetch Rewards
Fetch is one of my favorite receipt apps. You simply take a picture of your grocery receipt and submit it to Fetch. They then give you "points," which can be redeemed for gift cards, including Visa gift cards! You can also redeem your points for PayPal cash or donate them to non-profits.
For example, you'll get 25 points for every receipt, and you also get bonus points for buying particular items. On my last receipt, I got an extra 30 points for buying Sunchips and an extra 34 points for buying Oroweat bread.
I've earned over $50 in gift cards with fetch, and it's honestly the easiest of all the apps to use and earn with.
11. Grindabuck
GrindaBuck is a rewards platform that enables you to earn gift cards for completing various online tasks.
Things like watching videos, taking surveys, testing products, and downloading new apps. The minimum payout for a new user is $10, but the more you earn, the lower your payout threshold goes.
100 Grindabucks = $1, and most things pay less than 100 GrindaBucks, so the earned rewards are a bit lower than other platforms.
It's important to note that for the high-value rewards, they will be held in process for 14 days until you get to the highest tier user level; then it's immediate. But you can easily cash out for lower-value reward options more often.
You first need to order the prepaid Visa, and then reload it with Grindabucks points. $5 on your reloadable Visa is 500 points, and you can get up to $25 GC in one transaction.
12. BeFrugal
BeFrugal is a site that offers cash back on online purchases, dining out and local deals. They also have an app that you can use to earn free gift cards by taking surveys or watching videos, answering polls, playing games, etc. They have several payout options, such as PayPal, Zelle, and gift cards, including Visa.
Keep an eye on this platform as they often have payout bonuses, and right now, they're offering a 5% bonus on their prepaid Visa cards!
How to get free Visa gift cards playing games
The online gaming industry is huge! And you can get paid to play games and get free Visa gift cards!
We all know how much fun it is to play video games, but getting paid to do it is even better. And with gaming companies always looking for new beta testers, there's never been a better time to get in on the action! Here are some great places to earn free gift cards.
12. Bingo Cash
Bingo Cash (on iOS & Samsung) is the ultimate bingo-style game! It has 4.7 stars with over 47,000 ratings; most are 5-star ratings!
Once you download the free app, you can start playing for fun right away. Playing is easy; just match the numbers 5 in a row to get a BINGO, and every time you do, you earn more points! Once you're ready, you can level up to play in the real cash tournaments for even bigger prizes!
Don't forget to log in and play some every day as there are fun daily gifts & bonuses, as you can use these to enter the real cash tournaments. When you want to go shopping, just cash out and get a free Visa gift card.
Cash tournaments are not available in AZ, AR, IA, LA, SC.
13. Solitaire Cash
Solitaire Cash game (on iOS & Samsung) – Solitaire is a quick and fun game, very easy to play, but the challenge is with how fast you complete the game. The quicker you clear the board or get as close to it as possible – the higher your ranking will be on the leaderboard, and the bigger the prize! Keep your eyes peeled as there are daily gifts and bonuses too!
You can totally play for free, but if you think your skills are top-notch, you may want to use some of your gems or pay a small entry fee to enter the big tournaments. Remember, you're just competing against either four or nine players, so your chances are good. When you're ready, you can cash out and get a Visa gift card.
Cash tournaments are not available in AZ, AR, IN, IA, LA, ME, MD, SC, MT & SD.
14. Spades Blitz
The classic card games of Spades comes to life brighter than ever when you put it on your phone in this fun new game of Spades Blitz!
Spades originally started in the US in the 1930s. Troops took it across borders all over Europe, and now it's known across the globe.
You can play solo or in pairs, so an excellent option for you and your buddies to hang out and earn some extra cash. You master the spades card game by bidding nil or blind nil, learning to break spades, and honing your spades strategy.
You can play for free for fun, but once you get good with strategy and skill, consider playing in the cash tournaments for your chance to win big.
When playing solo or in pairs mode – The end score of each player is compared with other gamers worldwide, and you compete to win real prizes.
In head-to-head tournaments, players with the same score will solve the same deck, and the player who finishes with the most points wins. Both players get the same boards, turns, and time limits.
To play
Each play is dealt 13 cards
Each player makes their bid
The first to play their card decides the suit to play, and they drop a card on the table
The other players deal another card in the same suit, and the one who dealt the highest card in that trick (aka round) wins the trick. Remember, spades trump other suits, so use your spades strategically.
You'll earn extra Z chips every few hours by playing and simply by logging in every day! Start playing, practicing, and hopefully win soon!


Spades Blitz for Android


Spades Blitz for iOS


Spades Blitz for Samsung
Prize tournaments are unavailable in the following states: AR, CT, DE, LA, SD, IN, and ME. You can still play for fun if you live outside a prize-enabled region.


15. Mistplay
Mistplay claims to be the #1 loyalty program for gamers, which sounds in line with their posted payout of $21,531,114 given away to date. Every week, they introduce new competitions, and the final one of the month has a big prize.
You'll be able to enjoy a huge selection of mobile games, including solitaire, virtual casino-style activities, war games, strategy games, and more. The more time you spend playing video games and gaining expertise, the greater your earnings. (Make sure you choose the games with higher payouts.)
There are three main point systems Mistplay uses: Units, Player Experience Points (PXP), Game Experience Points (GXP), and daily bonuses.
The GXPs are the amount of time you've spent playing: the more GXPs you earn, the more units you can acquire. The PXPs are about your game experience, which is a measure of how far you've progressed and how well you're doing. The higher your level in a game gets, the more levels you get and bonus features.
GXPs, PXPs, contests, and bonuses are what you use to receive units. The units are the rewards that you can use to get Visa giftcards, among other payout options. 1,800 points will get you a $5 Visa, while 3,000 points will get you a $10 Visa (a better deal).
16. Gamehag
People love Gamehag; it's not just a gaming platform; it's a whole community-based experience.
You get soul gems and XP for completing the quest. You may also receive unique rewards and be eligible to compete in "ranking" competitions.
In addition to the quests, there are other ways of collecting Soul Gems and experience rewards. Things like becoming a VIP, engaging in the forums, rating articles, creating your own guides or articles, and using TV Zone.
The organization wants you to be active, so you'll lose earnings potential if you're not active at least once every seven days (you can make up for it though). This is bad, but it's also beneficial because it shows that individuals are encouraged to participate and engage.
You can redeem your rewards for a Prepaid Visa; it's about 8,900 Soul Gems for a $10 Visa.
17. Bananatic
Bananatic is a GPT platform but strictly for games. You play, test & review games, and you get bananas (their currency). You can trade your bananas for game codes or cash them out. 500 bananas = $1. You can also enter to win their giveaway prizes.
Quests are a great way to earn rewards, which you can use to buy rewards. You'll need to submit screenshots to the developers on occasion to earn points. (this is the beta testing aspect of the platform).
They have a level-up system in place for your account. The more games you play and other activities you complete, the higher your account level climbs. They don't have much information about what you get for leveling up your account, so not sure how it's an advantage and why they have the capability.
It's fun that other people can read your game reviews and give you a rating on your honesty, helpfulness, or if they accuse you of being a troll. They even have an online forum for you to talk about gaming. (Not many apps have this community aspect, so it's great to see it here.)
Their site says they've paid out over $500,000 to users, but it doesn't say how long they've been around, which would determine if $500,000 is a lot or not.
You'll need 2500 bananas for a $5 Visa gift card or 7500 bananas for a $15 GC.


Be sure to check out the full list of games that pay out to PayPal & Visa gift cards!
Get free Visa cards with mail-in rebates
Rebates used to be a big thing (it's all on apps now), and while they're not as popular as they once were, you can still earn some decent cashback on your purchases by doing a rebate offer.
18. P&G Rewards
Procter & Gamble offers rebates consistently. Not all the time, but pretty frequently. Their current offer on their P&G Good Everyday portal is when you spend $50 on their products, you get $15 back, or if you spend $20, you get $5 back. (Note: this will be a physical card that they will mail you).
All you do, is buy the items, go online and fill out a form, snap a pic of your receipt, and upload it. Easy!
To make the most of this offer, be sure that you combine it with another offer. For example, I am patiently waiting for when Target puts their household goods items on promo. They regularly offer deals like "spend $50 on XYZ and get a $10 Target gift card."
So I use one shopping trip and get two different free gift card offers (totally legit, I do this a lot), that's a big bonus!
On the P&G Rewards site, you can also answer surveys, take quizzes, snap a pic of your receipts for points (when you purchase P&G products), and more! While they don't offer Visa gift cards as a reward option for your points, you can get cards to over 200 retailers.
Other places that offer rebates…
Utility companies offer rebates for energy-efficient products that you purchase for your home.
Beer & wine often have rebate slips below them on store shelves
Select stores usually have them, like…
Types of Visa gift cards
Visa doesn't offer GC's direct to the consumer. They make their cards available to third parties (i.e banks, businesses, etc), who then sell the cards to the consumer.
Visa offers…
Reloadable prepaid Visa card
Prepaid cards (non-reloadable)
Payroll & healthcare cards
Government benefits cards
We're going to focus on just the preloaded Visa gift cards for now.
Visa gift cards come from one of Visa's authorized card vendors and are available in amounts of $10 up to $1000 (depending on the issuers). You can buy a card either with a predetermined amount, i.e., $50, or you can add however much you want to the card (within their limits).
You can get either a physical gift card or a digital gift card, which you can then add to your phone's wallet to keep it safe and convenient to use.
Visa's website says they offer eight different prepaid Visa cards…
Vanilla Visa gift card
The Gift Card Shop
Gift Card Mall
Commerce Bank
Giftcards.com
Gift Card Granny – our pick for the best price when buying a GC
Navy Federal Credit Union
PerfectGift.com
What's the difference between them? Honestly, not a lot. Some, like the eCommerce Bank cards, are only offered to residents in certain states. While the Navy Federal Credit Union ones are only for their customers.
For the other card issuers, they are similar, but again, we recommend using Gift Card Granny as it's the easiest and fastest to buy gift cards online.
They have great options to personalize your gift card (even choose between a physical card or eDelivery). You can even send it in a greeting card for special occasions. Plus, they offer same-day shipping – perfect for when you may have forgotten someone's special day (Whoops).
My favorite way to use Visa gift cards
All year long, I save $20 a week from my regular budget and put that cash into my Christmas season sinking fund (I use cash envelopes). Then just before Black Friday, I buy two Visa gift cards. This is what I use to buy all of my Christmas presents.
It makes it really easy, as I want to buy online and in stores and not have to carry cash around. I also feel good that I've registered the card, so if I lose it, I can stop payments and get a replacement.
Saving with sinking funds is one of the least painful ways to save money for Christmas spending. When shopping, I don't have to worry about how I'm going to pay for it all; I just get to enjoy my time finding the perfect gift. And there's not that huge credit card bill that comes in January that gives me heart palpitations!
What not to do with your free Visa gift card
You got your gift card as a present, or you had to earn it, either way, the very last thing you want to do with it is to waste it!
CBSNews reports that "As much as 3% of gift card dollars are never redeemed, according to an estimate from the Mercator Advisory Group. In 2019, consumers spent about $98.6 loading up gift cards, which means almost $3 billion was left on the table, according to C. Sue Brown, director of the group's prepaid advisory service."
To make it easier, load it onto your digital wallet; that way, you'll always have access to it wherever you go.
Free Visa Gift Card FAQ:
How to Redeem Visa Gift Cards
When you're ready to redeem your card, simply enter the card number and 4-digit PIN on the payment page during checkout. You can find these numbers by gently scratching off the silver strip on the back of your card.
How do I protect the money on my Visa gift card?
Make sure you register your card once you receive it. If your card is lost or stolen, this will allow you to cancel it and get a new one. You'll need the card number and PIN to have the card frozen and obtain a replacement.
When I get a gift card, I always take a picture of the front and back with my phone, so I always have the card number and the phone number in case I lose it.
What do I do if I lost my Visa gift card?
If you lost your card or it was stolen, then as long as you registered your card you are covered. You can either…
Call within the United States: 1-800-847-2911 (or if you're in another country, go to the link in the above bullet point and choose your location to get a number to call).
What if I don't want a gift card?
No problem, you can easily sell your gift card to someone else and get the cash for it. There are lots of different ways to get cash from a Visa gift card. One of the easiest is by visiting a gift card exchange kiosk and trading it.

Important Note: you can no longer trade giftcards at a Coinstar machine.
How do I check the balance on my Visa gift card?
Don't worry; Visa makes it very easy to check the balance of one of their gift cards. Just check the tiny print on the back of the card for how to go online or for a phone number to call. Or you can go here and see all your options to check the balance.
Are Free Visa Gift Cards Legit?
Absolutely! While some companies or offers may be scams, there are many legitimate ways to get free Visa gift cards. Just be sure to do your research before signing up for anything.
Why would a website give out free gift cards?
There are a few reasons. Maybe the site is new and wants to attract attention. Maybe it's a marketing ploy to get people to sign up for something. Or maybe the company just really wants to give you free stuff! Whatever the reason, it's always nice to get a little extra cash in your pocket.
How do I get free Visa gift card codes without surveys?
There are a few ways to get free Visa gift card codes without surveys. You can sign up for websites that give you cashback on your purchases, or you can participate in online games or contests.
Are there any fees with my Visa gift card?
Yes, some of the cards have fees, but it all depends on which card provider. For example, you could have an…
Activation fee – typically $4.95 (but this varies by retailer)
Inactivity fee – usually around $2.50 a month
If you're purchasing a GC as a gift, be sure to read the tiny print, which will tell you what fees are associated with that card.
Does my Visa gift card expire?
Yes, in a way.
The funds on the gift card won't expire, but the plastic card will. If this happens, the cardholder will need to request another gift card. The remaining amount of the expired gift card will be transferred to the new gift card.
The expiration date is usually printed on the front of the card. Depending on who issues the card, the expiration date will vary. For example, I notice that my P&G rebate gift cards expire within a few months while cards you buy at the store have a much longer expiration date.
What can't I use my gift card for?
You can't use gift cards to withdraw money at an ATM or earn cash back at a checkout counter.
Also, issuers prohibit cards from being used on Internet gambling sites and for recurring bill payments.
Although you may use one at a gas station, paying at the pump instead of inside might result in a $100 authorization hold that can last anywhere from three to seven days to clear. This type of hold is also common at restaurants (to cover any potential tip that you leave the server).
Why is my gift card declined?
Yes, you have funds on your gift card, so it's embarrassing and frustrating if your card gets declined. What's going on?
Sometimes, if the transaction is more than the amount on your card, it will be declined. Try having the cashier/salesperson run the card for $.01 less than your card balance, and it should go through. You'll then need to pay the remainder of your balance with another form of payment.
How is a prepaid gift card different from a debit card?
A prepaid card has funds already loaded onto it, while a Visa debit card draws funds from your checking account. In comparison, a credit card entails borrowing money from a lending institution, typically with the option of paying the debt in full at the end of each month or making minimum payments over time.
Are gift card code lists legit?
Generating gift card code lists is not a simple (or legal) task, so you should be very careful when you come across websites that claim to have working code lists. Many of these sites are scams and will either give you a list of fake codes or infect your computer with malware.
Are Visa gift card code generators legit?
Again, anyone saying the have a code generator (for any type of monetary thing) is a money scammer. Please don't believe anyone on social media or any YouTube videos saying that they work. Many of these videos are fake. Any apps they use/show are fake. They just want your personal info to steal & sell, as well as your money.
Don't fall for it.
At the end of the day
So there you have it! Everything you need to know about getting free Visa gift cards. It's a pretty simple process, and once you get started, you'll be able to rack up those cards in no time at all. Just be sure to be careful of scams (i.e., don't share personal info), and you'll be all set.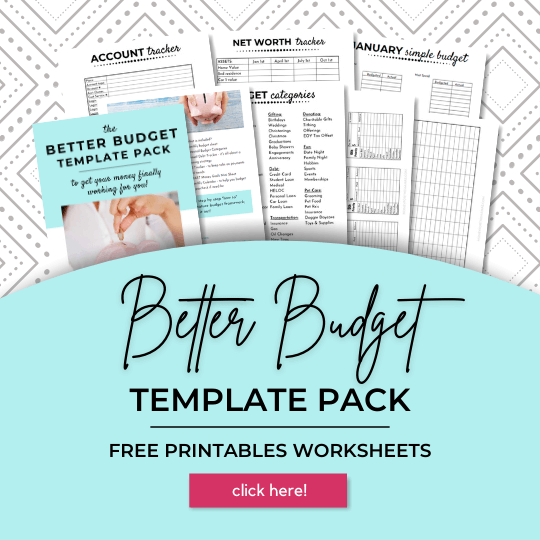 Do you have any other tips for getting free Visa gift cards? Let us know in the comments below!