If you're going to use the cash envelope budgeting method then you need the perfect cash envelope wallet to keep you organized
I am so excited! Are you so excited? You should be because you've decided to use the cash envelope budgeting system (some people refer to it as the Dave Ramsey envelope system). Who knows who actually came up with the process, but DR certainly has made it popular!
And with that popularity, there comes a lot of support for it, which leads to more resources being built just for this budgeting method. Today, we're going to help you find the perfect cash envelope wallet to help you organize your money and stay on budget!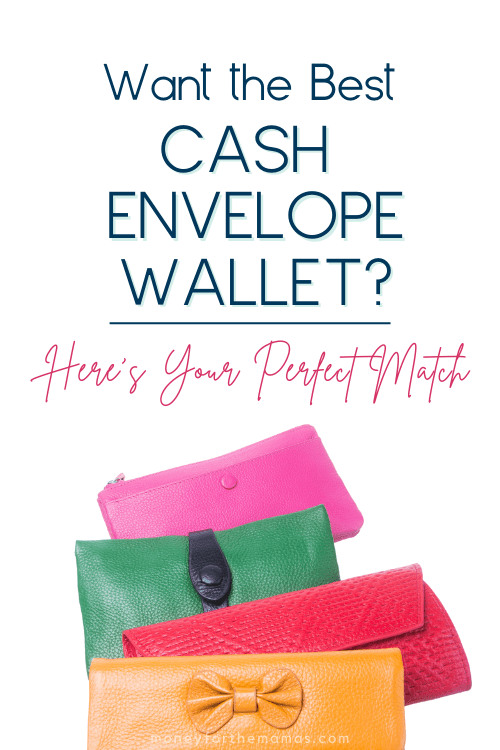 This post may contain affiliate links. If you make a purchase, I may make a commission at no cost to you. Please read my full disclosure for more info
What is cash envelope budgeting?
The Dave Ramsey cash envelope system is a method of budgeting where you use all cash for your discretionary spending. Yes, you can still pay for all your fixed bills like utilities out of your checking account or on autopay through your bank debit card or credit card. What we're talking about are the variable spending categories. A few examples are…
Dining out
Groceries
Clothing
Beauty
Gas
Entertainment
Pet supplies
You withdraw the cash at the beginning of the month, divide it into your budget category envelopes, and then pay for items out of their respective envelopes throughout the month. Then when the envelope is empty, you're done spending for the month. Done! That's the magic of the cash envelop system. You can't spend what you don't have.
One of my favorite ways to use cash envelopes is for my Christmas holiday shopping. Right now, I save $20 a week from my monthly budget and slide that amount right into my Christmas cash envelope. This way I know I won't go into debt for Christmas (which for me is when I'm the most tempted to go a little shopping crazy).
Benefits of the cash envelope method
People always talk about how great the cash envelope wallet system is but let's take a closer look as to why. There is one HUGE reason why using money envelopes works better than almost all other budgeting methods. When the envelope is empty, you're done spending. DONE. No more shopping. You literally cannot overspend. It's a safeguard helping you stick to the monthly budget that you set up. Think of it as a budgeting BFF.
Yes, it's very easy for you to shift money from one money envelope to another and cheat the system. And if you need an extra $2.47 to finish your grocery shopping then fine. But snagging $20 from your gas envelope to go out to eat at Taco Joe's is not okay. It's frowned upon, and you'd only be cheating yourself and your financial goals.
Do I have to use cash envelopes?
This is a question I get all the time; people think they can keep a log in a little notebook, and it will work seamlessly. Sorry, but the answer is no. No, you can't use a logbook. You need to use envelopes. Maybe in eight months or so, once you've mastered the method, you can use the cashless envelope system.
Without envelopes, your money will get jumbles up, smooshed together, and then nothing is straight. It's a huge mess. Why put yourself through the unnecessary drama when it's easily avoided by using something as simple as an envelope?
If you're not quite sure about the cash envelope system, you can easily give it a try with these free cash envelope templates. All you need is to print, cut, and tape! You can set up your envelopes in less than 5 minutes! Then if you like the system, you can invest in some nice fancy envelopes if you want!
Do I need to use a cash envelope wallet?
No, you don't need to, but it makes it a lot easier. For example, I was using envelopes and just had them in my purse, and they would get scrunched up, bent, and money would slide out. It wasn't a total mess, but it was headed that way.
With a cash system wallet, everything is kept nice, neat, and organized! You can easily color-code things for fast access, and it doesn't have to be this huge thick brick of a wallet. They can absolutely but functional AND cute.
Cash envelope wallets to organize your money
1. Best Basic cash envelope wallet – Soligt All-in-One Cash Envelopes Wallet with 12 Budget Envelopes & Budget Sheets
This is an excellent starting point for anyone. You get the laminated envelopes and the tracker sheets to slide into each envelope to track your spending. Make some nice photocopies of the trackers, so you have enough to use for the entire year.
2. Best all in one cash system wallet – Marini Finance Organizer
This is the perfect item for someone who wants their planner and money all in one space. It comes with your monthly budget forms, envelopes, dotted pages (for you bullet journal enthusiasts), monthly calendar, and planner!
3. Best for those who want to keep it small – Saveyon Slim Budget Envelope Wallet
This is perfect for those who want to travel light! It has room for six envelopes, change, credit cards, and your budget sheet. You also get free lifetime access to their online printable library to choose new tracker logs!
4. Best crossbody all in one cash envelope wallet – With You All-in-One Cash Budget Envelope System Wallet
This wallet comes with a crossbody strap or a wristlet strap, so you get to choose how you want to wear it each day! It comes with everything you'd expect from a cash envelope wallet and at a great price!
5. Best cash envelope wallet for an evening out – Xeyou slim cash envelope-style wallet.
This wallet is n the shape of an envelope, which also happens to be perfect for you to hold 1-2 of your own small envelopes in! So if you're dressing up for a night on the town, this is perfect to complete your outfit!
6. Best middle of the road cash envelope wallet – Bella Taylor RFID Wristlet Cash System Wallet
You can't talk about cash envelope wallets without mentioning a Bella Taylor product! This option is best for someone who knows they will use this method for a long time and want a good quality item at a fair price. It doesn't actually use envelopes, but it has an accordion-style setup, with pockets for 8 "envelopes."
7. Best design – the Divvy Up Savvy Spender Clutch Wallet
This is the perfect option for someone who wants something simple & classy. It comes with five magnetic fabric cash envelopes, slots for 12 cards, and a zipper pouch for change. You can easily fit your phone inside it too!
8. Best for those that want to spend as little as possible – Antner A6 PU Leather Binder Cover with 6 Ring Binder Cash Budget Envelopes System
Sometimes you just want a basic and straightforward setup, no-frills, just the basics thank-you-very-much! This binder fits the bill and comes in quite a few color choices!
9. Best leather cash envelope wallet – Wanderings A5 Leather Journal Binder.
This option is for those that want the rugged leather look AND and planner option! You'll need to snag some clear plastic A5 pouches to go with!
10. Best super cute wallet – Best Pomelo Women's Clutch Wallet
This one isn't technically speaking a cash envelope wallet. But the two roomy compartments in the zippered pouch are perfect for holding your cash envelopes! I love the colors (they have 12 to choose from)!
Cash Envelope Wallet Accessories
70 Cash Envelope System Budget Stickers
Sometimes you just want some cute budget category stickers to go over your envelope (my handwriting stinks!) Grab these 70 Cash Envelope System Budget Stickers to make it easy peasy!
Lamare Set of 60 Expense Tracker Budget Sheets
If you're going hardcore every month with the cash envelope system, then you'll need some new tracker sheets! Here's Lamare Set of 60 Expense Tracker Budget Sheets
If you want to skip the hassle of trying to organize your cash envelope budget in your spiral notebook, then grab this easy and straightforward Cash Envelope Printable Budget Planner! The layout of the budget form is specific to this budget method, so perfect just for you!
At the end of the day
Using a cash envelope wallet is the best way to keep your money (and envelopes) neat and organized! Be sure that you pick a wallet that will suit your needs, so you'll actually use it. Oh, and don't forget, you can put one of these cash system wallets on your birthday wish list! That way, you can save money and still go full steam ahead with your cash envelope budgeting system!
Articles related to cash envelope wallet: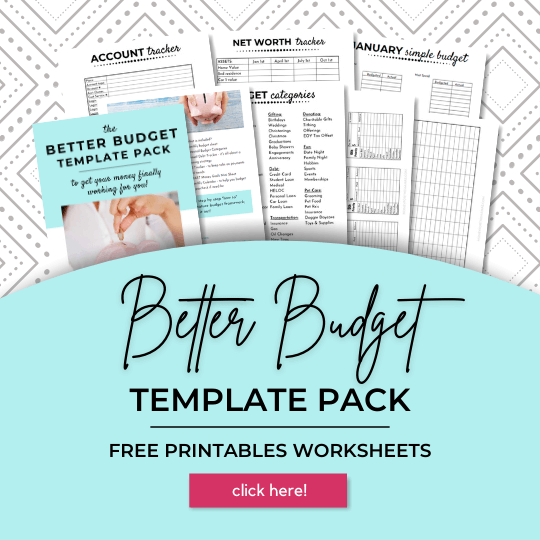 Which cash envelope wallet is your perfect match?