Saving Money Like a MOM with the Cheapest Grocery List Possible!
End of the month? Here's the cheapest grocery list possible to get you through it!
Author: Kari Lorz – Certified Financial Education Instructor
We've all been there; we're close to the end of the month, our fridge is empty (or it just has old olives in it), and our bank account has a lot fewer zeroes than you'd like.
So what are we going to do? We have to go grocery shopping, which means we need to make the cheapest grocery list possible!
In addition to a cheap grocery list, we need to be healthy too! Don't worry mama, I've got you covered! I've come up with a healthy and cheap grocery list so you can make it to the end of the month with a full & happy belly!
This post may contain affiliate links. If you make a purchase, I may make a commission at no cost to you. Please read my full disclosure for more info
Cheapest food in each categories
All of the prices listed here are from a discount warehouse store in the Pacific NW, and are from May 2021. The prices where you live will most likely be a little different. But, what's on the less expensive end in my location will probably be on the less expensive end where you live too.

All shelf-packaged items are brand-name products unless noted. All bulk items are generic.
Dairy
milk – $3.08 a gallon
vanilla yogurt – $2.56 | 32 oz
block of cheese – $8.97 | 30 oz
Fresh Fruit
bananas – $.58 lb
navel oranges – $.98 lb
watermelon – $.48 lb
cantalope – $.78 lb
fuji apples – $.88 lb
grapefruit – $.98 lb
Here is the chart on fruits & veg food prices per lb. However, I want to be transparent that these prices are from 2008. I searched around for a long time and couldn't find anything more recent. Yikes! So even though the exact pricing is out of date, it stands to reason that the fruits that were cheap then will still be on the more affordable end now.
Fresh Vegetables
carrots – $.48 lb
potatoes – $.548 lb
butternut squash – $.78 lb
cabbage – price unavailable
yellow onions – $.38
celery – $.98 per head
Don't forget to pay attention to the section you're buying from; you don't want to get to the cashier and realize you just spent $14 on organic apples! While shopping, be sure to look at the sticker on the produce item. If it starts with a "9," that means it's organic, aka more expensive.
Protein
Meat items are by far the priciest in the grocery store. The CSMonitor lists out the following five options as being the cheapest…
flank steak – $1.99 lb
lamb shoulder chops – not available at my store
chuck roast – $2.87 lb
whole chicken – $.98 lb
chicken thighs – $1.28 lb
When buying ground hamburger, it's important to understand that the leaner the mix, the more expensive it will be. As the more expensive and less fatty cuts get used for leaner meat/fat ratios. Fat just costs less than meat.
Ground chuck: 80 to 85 percent lean/15 to 20 percent fat – $2.85 lb
Ground round: 85 to 90 percent lean/10 to 15 percent fat – $3.78 lb
Ground sirloin: 90 to 92 percent lean/8 to 10 percent fat – $3.40 lb
Now buying something with 20% fat sounds a little off-putting; it will make for a more flavorful dish. And you can always drain the fat off after cooking it up.
You can also mix in cheaper ingredients to bulk up the "meat" portion of the meal. For example, adding finely chopped mushrooms or lentils can be good. Or, if you're making meatballs, add in some ground pork, which is more flavorful and usually less expensive.
If you don't eat meat products, then I have good news. The WashingtonPost reports that "Often clocking in at about $2 a pound, water-packed tofu can be significantly cheaper than meat and only slightly more expensive than dried beans, while also being a rich source of protein."
While seafood isn't necessarily cheap compared to a box of macaroni & cheese, there are many families and cultures where seafood is the primary source of protein. So here is some advice on which kinds of fish to put on your cheapest grocery list.
SpruceEats says, "Tuna and halibut are tasty but pricey. Skip the sticker shock by purchasing cheaper fish that taste similar, but cost a lot less. Try mackerel as a replacement for tuna. Try fluke, flounder, or turbot as a replacement for halibut fillets. Need a good substitute for halibut steaks? Cod or wild striped bass are good options."
Dry Goods
For some of these pantry staple items, it may be cheaper to buy from the bulk bins. But, not always so. If you do buy from the bulk section, you may end up buying more than you would with a package (and this isn't the time to stock up). Also, you may not have the containers at home to store these foods.
Or another good option for cheap groceries is to buy private label items (aka generic brand)
dry elbow pasta – $.98 for 16 oz box
dry kidney beans – $1.29 oz bag
dry brown rice – $2.44 for 32 oz bag
dry oatmeal – $2.98 for 42 oz box
Canned goods
canned tomatoes – $.98 14 oz can
canned chicken stock – $.58 for 14 oz can
canned tuna – $.75 for 5 oz can
canned refried beans – $.88 for 15 oz can
Pantry Staples
flour – $4.88 for 10 lb bag
sugar – $7.97 for 10 lb bag
yeast – $1.18 for 3 packets
peanut butter – $3.48 for 28 oz jar
Frozen Vegetables
Frozen foods do have their place at a cheap & healthy table. Yet, it's best to stay away from the prepared frozen meals. While they can be cheap per meal, they are loaded with salt, fat, and sugar. That's not a surprise to you, I know. Yet, they are tasty, and kids love them. Maybe choose one meal per kiddo and spend the rest of the time in the frozen fruit & vegetable section
frozen corn – $1.25 for 12 oz bag
frozen peas – $2.69 for 28 oz bag
frozen spinach – $3.98 for 28 oz
tater tots – $2.77 for 32 oz bag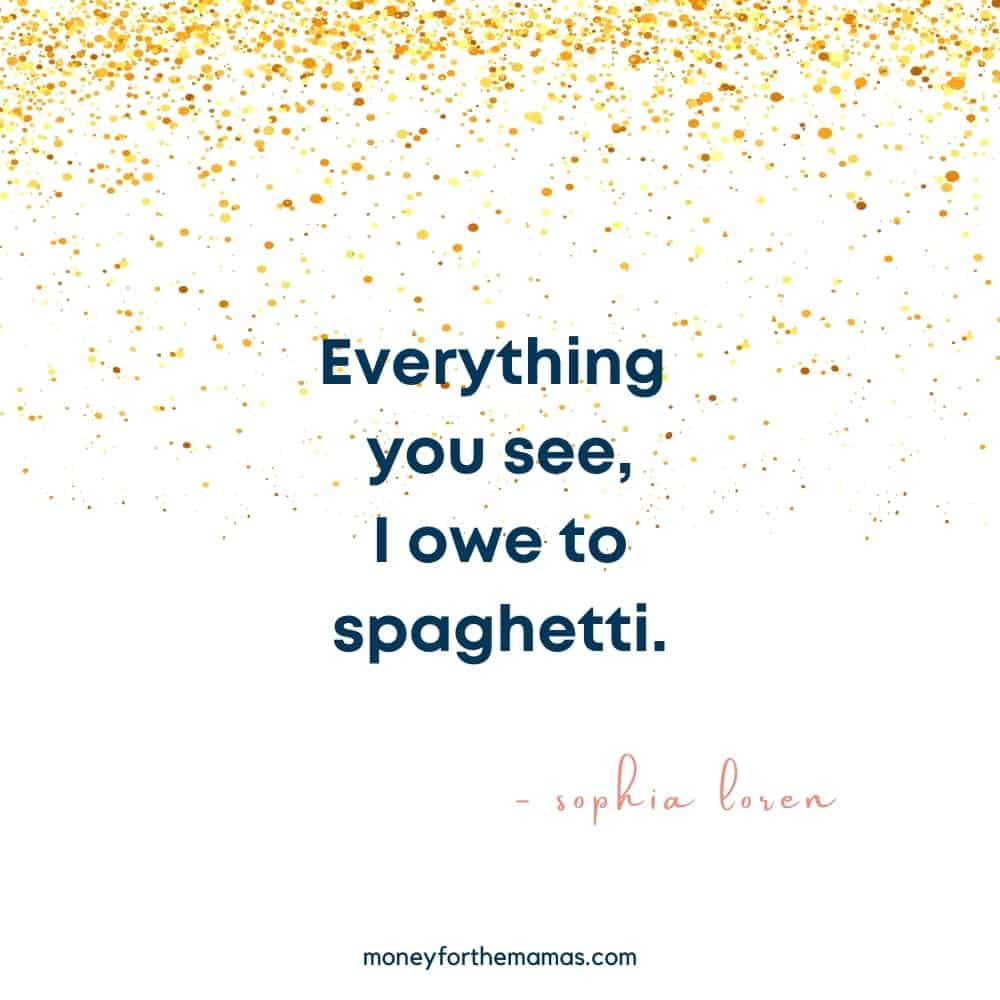 Frozen Food
Now, I'm not a fan of the frozen food department (other than frozen veggies & fruit). But I know that there are a few gems that can make a cheap meal. While I am all for providing a healthy meal to my family, I know that sometimes all you want is something that's not so healthy, maybe even a bit bad for you. Here are some cheap meal ideas, that are sure to please!
frozen chicken drumsticks – $3.98 for 48 oz = $.08 per ounce
frozen lasagne – $11.78 for 90 oz = $.13 per ounce
frozen corndogs (guilty pleasure) for 16 – $5.42 = $.13 per ounce
frozen turkey pot pies – 4 ct – $6.48 for 40 oz = $.16 per ounce
It's interesting to note that these are much less expensive compared to the snack food individual portions mentioned above. Remember that Doritos are $.27 an ounce for the party size bag and then $.47 for snack pack portions. However, these meals are a lot more expensive when you compare them to boxed mac n' cheese at $.07 an ounce for the brand name.
Cheap ways to add flavor to your frugal foods
All your cheap groceries won't do you a lot of good if no one wants to eat it because it doesn't taste good. There are a lot of great ways to add flavor without spending a lot at the grocery store. Here are the best ways to make your cheap meals tasty!
sautee some garlic
use soy sauce
add salt
use fat – butter & oils
grow your own herbs to use
use chicken stock concentrate to make a sauce
brown your meats first
use flavorful items – chili oil, vinegar
add citrus juice/zest to salads or pasta dishes
spice it up! Tabasco, sriracha
roast your veggies instead of boiling or steaming them
use chicken stock instead of water in savory recipes
What to make with your cheap groceries
Now that you have your list of cheap groceries to buy when you're broke, it's time to make a meal! Don't worry I have you covered. Here are…
The best thing you can do is find maybe 10 go-to recipes in this list that share similar ingredients. That way you don't have to buy such a wide range of ingredients. Then you are more likely to already have these things on hand, which will make dinner prep a lot easier!
Spending less on groceries for your family
There are lots of things you can do to spend less at the grocery store. Be sure you check out these posts…
Pass by these expensive foods
Don't buy organic
Since we're focusing on buying the cheapest groceries when grocery shopping, I will assume we're not buying organic or worrying about non-GMO, fair trade, or humanely raised. Now, I'm all for those things, but they add to the price tag, and we're not about to go over our grocery budget today.
According to HowStuffWorks, they report that the "USDA says it costs 10% – 30% more than conventional foods." It would be safe to say that the markup for other special dietary needs would be similar.
Beverages
Bottled beverages tend to be overpriced and not very healthy. Pass by…
bottled water
bottled juices
soda pop
bottled teas
According to ValuePenguin, they state, "The item that takes the biggest bite out of our food budget isn't even food at all. We spend nearly 6% of our total food budget on nonalcoholic beverages (not including milk).
That category does include coffee and tea, colas and other carbonated drinks, bottled water, fruit drinks, and sports drinks. Fresh fruits and other canned and prepared foods make up the next two largest categories in the typical American household grocery list."
Now, I'm not suggesting you go without your morning coffee (we're not crazy). But if you can cut out other beverages, then please do so.
Value-added items
These are items that the grocery store staff members have partly prepared for you.
precut veggies & fruit
pre-marinated meats
deli soups
premade salads and sandwiches
Snack-size portions
Individually packaged snack portions come at a considerable markup. Pass by these, and go to their larger boxed options, and buy a few reusable containers. You can even have your kiddos prep these themselves, as everyone loves to be a good helper!
Doritos

Family size: $3.98 for 14.5 oz bag = $.27 an ounce
Snack size: $7.78 for 18 – 1 oz bags = $.43 an ounce

Goldfish Crackers

30 oz carton: $6.89 = $.23
snack pks: $4.19 for 9 – 1 oz bags = $.47 (double the price!)

Mother's Animal Cookies:

$2.69 for 11 oz bag = $.24
snack pks: $4.19 for 12 – 1 oz bags = $.35
Easy ways to save at the grocery store
Try generic and private label frugal foods
According to MoneyCrashers, "Burt Flickinger III, a retail consultant interviewed by Consumer Reports, notes that store brands are generally at least 20% to 25% cheaper than comparable brand-name products.
They continue that, "In blind taste tests at Consumer Reports in 2012, more than 50% of store brands matched or beat the quality of national brands. In fact, some store-brand products are literally the same as name brands, except for the label – and the price tag."
I have personally tried private label items in a few categories, and I found most of them good. The only item I didn't care for was generic cheese; the texture was chalky.
Many times, generic items are made in the same facility as the brand-name ones, and they're usually exactly the same, look at the ingredients and check for yourself. The only difference is the packaging, sometimes being sold in a different size container. Now, on just one purchase the savings aren't huge, but over a lifetime of shopping (even just in a year) it all adds up! For example…
Frozen Peas

Brand Name: $.10
Generic: $.07

Tater Tots

Brand Name: $.09
Generic: $.06

Boxed Mac n' Cheese

Brand Name: $.07
Generic: $.03

White Flour

Brand Name: $.49
Generic: $.35

Buy from the bulk department
This is one of the easiest ways to save money! You don't pay for packaging costs and overhead associated with it. These items are probably made in the same facility as your favorite name brands. They are truly the cheapest food items you can buy!
Don't forget that if you bring your own containers to weigh the container before filling it up. It's called getting the "tare weight," as you don't want to pay for the weight of your container. Just put some masking tape on the top of it and weigh it on the scale, or take it to the register at the beginning of your tip and have a cashier weigh it for you.
I thought it would be interesting to compare some prices, yet since it's bulk and you can buy however much you want, we need to compare it based on price per ounce. Now, on just one purchase the savings aren't huge (except for spices and herbs), but over a lifetime of shopping (even just in a year) it all adds up! For example…
Chocolate Chips

Shelf price per ounce: $.31
Bulk price per ounce $.18

Pancake Mix

Shelf price per ounce: $.07
Bulk price per ounce: $.31

Ground Cinnamon

Shelf price per ounce: $.99
Bulk price per ounce: $.31

Dried Thyme

Shelf price per ounce: $5.32
Bulk price per ounce: $.25
Yes, the thyme price is correct. It's sold in .75 oz bottle for $3.99. Since it's so lightweight, the need to charge more to keep it in line with other spice bottles. But in bulk you don't have that.
How much do groceries cost?
According to NerdWallet, "The average cost of groceries for U.S. households is $5,703 based on 2022 data from the U.S. Bureau of Labor Statistics. This works out to about $475 per month. Grocery spending has increased 8.4% from 2021 (and that increased 6.6% from 2020).
This figure doesn't go into household size, so that leaves this figure up for interpretation. This also doesn't account for food eaten outside of the home, which comes to $3,639 in 2022.
At the end of the day
This budget grocery list should get you the most bang for your buck at the grocery store! Don't worry about people watching you pick out only the cheapest grocery list items, they're too worried about making their own grocery budget stretch!
Be sure that when you go grocery shopping, you aren't hungry! That's the #1 saboteur to the savvy grocery shopper! But I am confident that you can stock your fridge and fill your pantry with these frugal foods, and make some delicious cheap meals that your family will love!
Articles related to putting together your cheapest grocery list: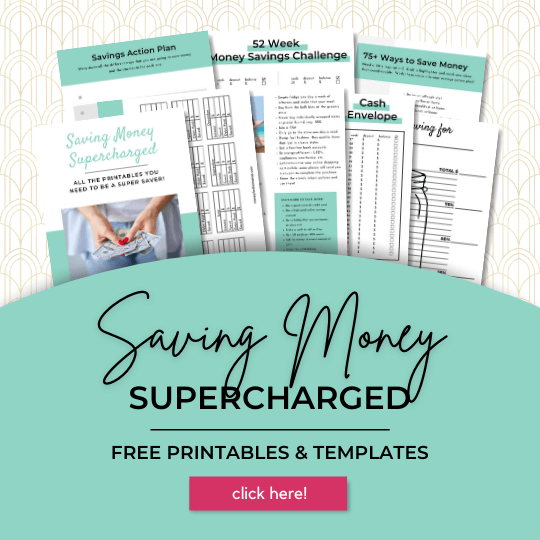 These cheap groceries will help you make the cheapest grocery list possible!