50+ Simple Ways to Get Free PayPal Money Instantly
Here's how to get free PayPal money fast and easy with just your phone
It can be tough to find quick and easy ways to make some extra cash. Plus, ones that are legitimate and actually pay off.
Most of the time, you have to spend money in order to make money. This can be a huge roadblock for a lot of people who are already struggling financially.
Luckily, there are a number of legitimate ways that you can earn free PayPal money instantly without having to invest anything upfront. In fact, many of these methods even allow you to get your hands on the cash immediately. Let's go through the best ways to get free PayPal money online.
Some of these apps have multiple ways to make money. For example, you can watch videos, take surveys and play games. I'm only going to put each app into the main way you can make money with it, but just know that a lot of these apps have multiple ways to earn.
This post may contain affiliate links. If you make a purchase, I may make a commission at no cost to you. Please read my full disclosure for more info
Look for the ✅ to see our picks for the best programs, apps, and sites to save money and earn you some free PayPal money!
Get free PayPal money instantly by playing Skillz games
Everyone needs a way to decompress in today's high-stress world, and playing games can be a great way to relax. Besides, when you play some of the games, you are playing against other people in real-time. You get to build a community around something fun. Here are some sites & apps where you can relax and make money online at the same time.
Skillz Games is a popular gaming platform, where you can play solo or tournament-style. You compete in mobile games with other people for real cash or our virtual currency. The app is free to join, but playing in tournaments costs money (as low as $.60). You'll want to connect your PayPal account to both fund your games and cash out.
There is some debate about if the replay games are rigged or not, favoring a certain type of play strategy, but Skillz says they have a team to ensure fair play. Yet, if you love playing that game, then winning any money is just a bonus!
Spades Blitz
The classic card games of Spades comes to life brighter than ever when you put it on your phone in this fun new game of Spades Blitz!
Spades originally started in the US in the 1930s. Troops took it across borders all over Europe, and now it's known across the globe.
You can play solo or in pairs, so an excellent option for you and your buddies to hang out and earn some extra cash. You master the spades card game by bidding nil or blind nil, learning to break spades, and honing your spades strategy.
You can play for free for fun, but once you get good with strategy and skill, consider playing in the cash tournaments for your chance to win big.
When playing solo or in pairs mode – The end score of each player is compared with other gamers worldwide, and you compete to win real prizes.
In head-to-head tournaments, players with the same score will solve the same deck, and the player who finishes with the most points wins. Both players get the same boards, turns, and time limits.
To play
Each play is dealt 13 cards
Each player makes their bid
The first to play their card decides the suit to play, and they drop a card on the table
The other players deal another card in the same suit, and the one who dealt the highest card in that trick (aka round) wins the trick. Remember, spades trump other suits, so use your spades strategically.
You'll earn extra Z chips every few hours by playing and simply by logging in every day! Start playing, practicing, and hopefully win soon!

Prize tournaments are unavailable in the following states: AR, CT, DE, LA, SD, IN, and ME. You can still play for fun if you live outside a prize-enabled region.
21 Blitz
21 Blitz is a combination of Blackjack and Solitaire. It's a good way to improve your blackjack skills, exercise your brain, and pass the time. If you want to test your abilities before proceeding to cash games, play against real people for free!
In the head-to-head mode, two players can compete against one another. In multi-player tournament sessions, both players utilize the same deck. The player who has earned the most points wins. It is free to play online solo, but tournaments require PayPal payment.
Prize tournaments are not enabled in the following states: AZ, AR, CT, DE, IN, LA, ME, MT, SC, SD, and TN.
Dominoes Gold
Dominoes Gold is the classic board game dominos along with the popular game Fives, and you're competing for real-world prizes! There are two options to play – classic and then tournament style.
Classic board game – Fast-paced domino games are played in real-time. Get the highest score before time runs out!
Competitive dominoes tournaments- Compete in daily domino tournaments for a chance to win real prizes! And, compare your score against real dominoes players. Whoever has the highest score wins!
Prize tournaments are not enabled in the following states: AR, CT, DE, IN, LA, ME, and SD.
Solitaire Cube
Solitaire Cube is the ultimate solitaire game app. The aim is to be the first to finish against your opponent. You're both delt the same cards so move fast and you could win! But you can play on your own too.
You can compete against people all around the globe on this platform, and it comes with leaderboards, awards, gifts, and a loyalty program that pays you back for playing!
You can play for free, but tournaments do have a cost, ranging from $1 to thousands of dollars per entry. Players are matched based on their skill levels in order to allow them a genuine chance of defeating their opponent in a competitive game.
Prize tournaments are not enabled in the following states: AR, CT, DE, IN, LA, ME, and SD.
Did you know that you can cash out Visa gift cards to PayPal? Yup, it takes a few extra steps but it's totally doable!
✅ Blackout Bingo
Blackout Bingo has 4.5 stars with 77,000+ ratings – it's the #3 ranked game in Apple for casino-style games!
Blackout Bingo is a fun new way to play the classic Americana game of Bingo, but with Blackout Bingo, you are in control!
You'll play against users at the same skill level, and everyone playing sees the same balls and cards. But you'll need speed, strategy, and smarts to show that you're a bingo expert and beat your competition.
A single game takes only 2 minutes to play, so it's perfect for those small moments in between tasks where you just need to relax or have some fun.
You can uplevel your game with boosts to help snag that bingo and get more daubs for other things like a speed bonus, bingos, multi-bingos, and X2 bonuses. But watch out; you can also lose points with a penalty.
You will earn tickets and level up in tiers – bronze, silver, gold, platinum, diamond, and finally, the black tier. You'll earn ticketz along the way, and when you win (I have faith in your skills), you can cash out straight to PayPal!
To reach the top tiers, you'll need to be sharp & quick, but I know you'll love playing with Chelsea (the game's heroine) and traveling the world playing Blackout Bingo, all while racking up the winnings!
Prize tournaments are not enabled in the following states: AR, CT, DE, IN, LA, ME, and SD.
Pool Payday
Pool Payday is the #1 app for playing pool for money online. You have two modes to choose from; real-time or turn-based:
In Real-time you and your real-life opponent take turns taking shots and scoring points – score the most points to win. In offline, it's all on your shoulders, and no waiting for a turn! Run the table and rack up the highest score you can. Your opponent will do the same. The highest score wins.
Start practicing for free and earn extra points for speed, ball placement, pocket calling, and trick shots. Then turn Pro and compete in our head-to-head competitions, leagues, and tournaments.
Prize tournaments are not enabled in the following states: AR, CT, DE, IN, LA, ME, and SD.
How to open up a PayPal account:
If you don't already have a PayPal account then no worries, you can easily sign up right now and immediately connect it to your game apps so you can start depositing real money today. Here's how you open an account:
Choose the account type you want (personal or business, most likely you'll choose a personal PayPal account) and click Sign Up Now.
Enter your information, including your email address, and next choose a password (it must contain at least eight characters and is case sensitive). You will need these to log in to your PayPal account.
Click Next.
Click Agree and Create Account.
Other games to get free PayPal money instantly
Appstation
With Appstation, you choose which games you want to play and get rewards for every minute you play. Be on the lookout as different games have different reward levels so be sure to choose the games that pay the most.
While playing, you collect coins (usually 200-500 per minute on average), and then trade in coins for giftcards, Google Play credit, Steam, and PayPal. The minimum payout is $5, which is 50,000 coins. So not a huge cash reward, but if you're playing these games anyway then it's a great bonus!
Cashyy
Cashyy is a new free-to-download gaming app where you can discover missions and play new games every day from their list. Their app contains various game types such as strategy, action-oriented, puzzles, adventure types, arcade games, and more.
As you play you complete missions and earn coins. Exchange your coins for gift cards such as Amazon, Google Play coupons, PlayStation cards, misc other payment methods, or you can simply get your cash directly on your PayPal account.
CashPirate
CashPirate is a game and survey GPT site (get paid to). Now, you don't get paid just to game, you need to meet certain conditions, or reach certain levels in the game. If you complete these criteria then you will be paid.
You'll need to earn $2.50 to reach the PayPal payout threshold, and that's the equivalent of 2500 coins. For earning coins, most surveys pay 100-200 coins, but there are higher-paying surveys available, they're just not as many as the lower reward surveys and games. So you'll need patience along with the app to earn decent money.
If playing games is your favorite thing in the whole wide world, then be sure to check out this post that lists out the 30 best games that pay real money.
Get free PayPal money instantly while getting fit
Everyone needs a little bit of motivation when it comes to getting exercise, and getting paid to work out is quite possibly one of the best reasons! Here are a few places that pay you to get your steps in, exercise, and be a healthier you!
Sweatcoin
Sweatcoin is a mobile app that pays you to walk. Users' physical activity is rewarded with sweat coins, which can be spent on items and rewards. You can sink it to your Apple Watch or other smartwatch and it records data automatically. Now the reward option for PayPal isn't always there, it comes and goes, so keep your eyes peeled.
Healthywage
Healthywage is a health and wellness firm that offers weight loss and fitness competitions with cash rewards. You are competing against yourself, choosing your goal weight, time length, and then betting money on your success. So if you succeed in losing 40 pounds at the end of 4 months (or whatever your goal is) with a $60 monthly bet and do it, you will receive back your initial investment plus any prize money. You can get paid out with a check or to your PayPal app.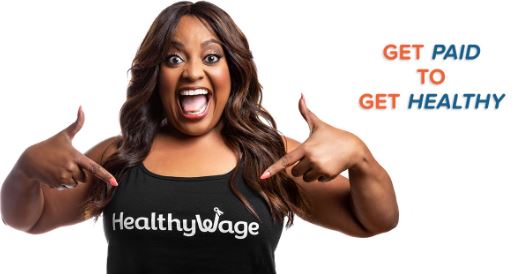 StepBet
StepBet is similar to the app above, but you win based on your step goal, not how much weight you lose. From a goals perspective, this is great! You can't control whether or not your body sheds pounds, but you can regulate how many steps you take. You can request a payout via PayPal, a check, or use them for future bets.
Get free PayPal money instantly with paid surveys
Now I know doing paid surveys gets a bad rap, as some sites don't payout, but there are still lots of great sites out there that make it really easy. I suggest you sign up for 2-4 at a time and see which of those work well for you.
Then delete the ones you don't like and then add in 2-4 new apps until you run through the list. In the end, you could have 5-10 survey sites that you really like and make it worth your while.
Attapoll
Attapoll works with companies from all over the world, having them create the best customer surveys. These surveys tend to pay higher if you fit the brand's target market, so keep your eyes peeled for the payment amount on each survey.

You earn money by taking surveys, and you even get bonuses for referring your friends to the platform. You can cash out for giftcards, donate to your favorite charity or transfer money to your PayPal account!
Inbox Dollars
Inbox Dollars is a free money app that can earn you some extra cash each week if you are able and willing to read emails, take surveys, shop online, use coupons, and more.
Paid surveys are available in a variety of payout amounts, starting at $.01 going up to $5, and taking between 5 and 20 minutes to complete. You'll see around 10 surveys listed in your account at once. The more you use the app, the more often surveys pop up.
Inbox Dollars is a great site to get started if you're a survey newbie. The site is easy to use and has great rewards. You can grab your free $5 sign-up bonus right here.
Survey Junkie
Survey Junkie is one of the most popular ways to earn Paypal money! The surveys are easy to do, and each offers different reward points, so it's best to keep an eye on this site because they have new ones added all the time. You can get paid up to $5 per survey.
✅ Swagbucks
Swagbucks is a free money platform that can earn you gift cards for doing the things you normally do online. They have thousands of ways to get points (called SB), which are redeemable for free PayPal money online. Your account is easily updated on how many more points/credits you need before getting another gift card. Sign up now and get a $5 free bonus!
Kashkick
Earn Extra Cash Playing Games in Your PJs! Go to KashKick and get paid to…
Play Games
Complete surveys
Find a new side hustle
Earn sign-up bonus cash for services you need
And so much more!
Signup is quick and easy; just enter your name and email address and start making money by completing your first offer today. Get paid doing things you already do, right from your phone! And the best part: Come back tomorrow and make even more money. Cashout with only $10!
Join KashKick and get your share of the "Kash"!
InstaGC
InstaGC is a platform that rewards you with points for small tasks you perform. You can then redeem for gift cards and PayPal. BUT, there's a catch. You first have to redeem $50 worth of gift cards or other cash options first, and then the PayPal option is unlocked.
The great thing about this platform is that you can redeem points really quickly, for example, redeem your points (100 points = $1) for instant gift cards, which is one of the lowest payout thresholds.
PrizeRebel
PrizeRebel is an online opinion survey site that was founded in 2007. They claimed to have paid out over $21 million dollars to their members, and reviewers agree.
They focus on surveys and brand opinions, as companies are willing to compensate you for your feedback so they can better their products and services for consumers, and thus make more real money.
In addition to surveys, they have contests, raffles, and lotto-style events. You can start redeeming for free PayPal money once you hit the $5 threshold.
Getting free PayPal money is great as you can spend it on anything, but not as many places offer this as an option. However, almost all sites offer free Visa gift cards as a payout option. So be sure to check out that as a great option to earn some extra money.
Qmee
Qmee is a combo survey site and browser shopping extension program, which is very straightforward and easy to use. You can also answer polls and play a few games if you have time. You can redeem your points for free PayPal cash, gift cards, and even donate your points, this is the first time I've seen this option, and am so impressed!
You'll want to pay attention to the points offered for surveys & tasks, as some of them are worth it, while some may have a very low reward value for time. But the good news is that's easy to navigate and the payout is very fast when you redeem your points!
Opinion Outpost
Opinion Outpost is one of the most popular paid survey sites because they payout quickly and in cash! You can redeem your points for Paypal Cash or Amazon Gift Cards, which is a pretty great deal. Be sure to fill out your profile all the way, as brands pay more for opinions from their target audience or people who meet specific requirements. If you leave your profile blank you won't get as many opportunities to earn or as high of rewards.


You-Cubez
You-Cubez is a site where you can view ads, take surveys, refer friends and refer your friends. They do pay out to PayPal, as well as other rewards offers.
The verdict among many is that this platform isn't worth your time. The low earning potential and limited reward options makes it frustrating to use. So there's that, you've been warned.
Toluna
Toluna offers a variety of surveys – profile surveys, which take 1-2 minutes and have a value of 100 points, are offered in addition to longer surveys that last 10-20 minutes and have a higher point value.
When you get an email to do a survey, it's best to jump on it right away, because, with 20 million users worldwide, their surveys fill up fast.
They also have a community side, where you can create content. Toluna gives members point bonuses every day for creating good quality polls, topics, thumbs it, and battles in the community, which makes this a unique platform.
They don't have a ton of reward options, but the ones they do have are for large national chains that almost everyone has access to, and to your PayPal app of course.
Prolific
Prolific is a more sophisticated version of PTC survey sites. They focus on data research rather than just "opinions." There's a wide variety of studies, from minutes to hours, to multi-part studies over longer periods.
They say that for studies you get paid a minimum of $6.50 an hour for your time and opinions. For this high payout, they do need to verify you as a person, so it will take a bit to get your account up and running (including a copy of your ID – probably to deter multiple accounts). This may take a couple of days, but the higher payout is worth it.
QuickRewards
QuickRewards says that they have paid out over $7,000,000 to their users since 2002, which sounds nice. You can get a piece of those rewards by taking surveys, watching videos, playing games, completing offers, and shopping online.
Earn free PayPal, free Amazon gift cards, and free in-store gift cards to nearly 50 national retailers and restaurants including Walmart, Disney, Target, Home Depot, and more misc payment methods.
You can cash out to PayPal at any time, but for gift cards, you need to purchase with your points in increments of $5.
Be careful of your email settings when you sign up, as some options have you registered to get up to 20 emails a day. No thanks!

Respondent
Respondent is considerably different from most online survey platforms and apps. Respondent provides one-on-one consumer research studies and focus groups, both in-person and online.
Their verification process is more robust, they do need to verify you via text message on your phone, so no fake numbers are allowed. It's rumored that those who join with their social media account (instead of email & password prompt) get picked for more surveys.
You can scroll through all the survey options and apply for what you want to complete, then they go through and approve who best fits what they're looking for, so you won't get picked for a majority of the ones you apply for. BUT, the higher payout makes it worthwhile, think of payouts in the $50+ range (some a lot higher).
How to open up a PayPal account:
If you don't already have a PayPal account then no worries, you can easily sign up right now and immediately connect it to your game apps so you can start depositing real money today. Here's how you open an account:
Choose the account type you want (personal or business, most likely you'll choose a personal PayPal account) and click Sign Up Now.
Enter your information, including your email address, and next choose a password (it must contain at least eight characters and is case sensitive). You will need these to log in to your PayPal account.
Click Next.
Click Agree and Create Account.
How to get free PayPal money fast and easy with cash back apps
Just as the sites say, "what not get paid for something you're already going to do?" Buying things through their portals only takes a few moments, and you'll score big savings!
Now, you won't use all of these apps, BUT I suggest you sign up for all of them (most offer a signup bonus). Then as you use them, you'll learn which few you like the best. Then once you reach the minimum payout threshold for each app, cash out and then decide to keep it or dump it. Then just focus on the 3-4 that you like best.
✅ Upside
Upside is probably one of my favorite ways to get free PayPal money fast! I've been using this app only for 2 months and have earned $32.71 in cashback just from buying gas for my car (and I only fill up 2-3 times a month)!
It's very easy, just open your app, look at the gas stations near you (there's a map) and then pick which station that you want to go to (probably the one with the best deal.) Then click "claim offer" to secure the deal. You'll have 4 hours to go to the gas station.
Once you arrive, you click "I'm here" and your offer is live. You do need to pay within 20 minutes of clicking the "I'm here" button so don't waste any time.
Within 1-2 days you'll see the cashback credited to your account.
ReceiptHog
ReceiptHog is another cash back app that allows you to upload receipts and earn points based on how much money you spend per month. Points can then be redeemed for cash via PayPal, which their small payout is $5 for 1000 coins. You get about 10 coins per receipt and can earn points by linking online accounts and paying their hog slots game.
MyPoints
Mypoints members get up to 40% back with every purchase at 2,000 top retailers like Walmart, Best Buy, Home Depot & Amazon. They make it easy as you can get alerts in your browser for point-earning opportunities and coupon codes when you shop online. You can redeem your points for gift cards or get free PayPal money instantly. You can get a $10 Amazon card when you sign up right here and spend $20 online shopping at your favorite soite.
✅ Rakuten
Rakuten is a great site for earning cashback on your purchases. They have a large selection of merchants to select from, and they frequently offer double or even triple cashback discounts! It's an easy method to earn some extra money by doing something you're already doing.
Now I know the image below says that you can get a $10 welcome bonus when signing up here.
BeFrugal
BeFrugal is a site that offers cash back on online purchases, dining out, and local deals. They also have an app that you can use to earn free gift cards by taking surveys or watching videos, answering polls, playing games, etc. They also payout to PayPal as well as Venmo, and Zelle.
Slickdeals
Slickdeals is a browser extension that automatically finds and applies the best coupons to your online shopping cart. It's free money, and all you have to do is install the extension!
If you're shopping online (which everyone is these days), why wouldn't you want to earn money at the same time? All you need to do is browse the deals, shop, and you collect cash back rewards points! The best part is that you can cash out to PayPal. They've given out more than $400,000 in rewards this year, and part of that could be yours!
What kind of offers can you find on Slickdeals? They have hundreds of deals every day – 50% off Acer laptops, a free $10 Target gift card when you use the Slickdeals portal, earn a $200 cash bonus with a new Capital One Quicksilver cash rewards card.
These deals can change anytime, so if you find something, you need to jump on it
Shopkick
Shopkick – If you're looking for an app that'll help you save money on groceries, we recommend You will earn points for downloading Shopkick, it's another program that lets you get rewards (or 'kicks') when you walk into stores, scan barcodes of items, or make purchases. To can get paid out to PayPal in $10 or $25 payout options.
✅ Ibotta
Ibotta is one of my favorite cash back apps that sends your free money to PayPal instantly. You mainly get cash for buying grocery items and then taking a picture of your grocery receipt. They have a huge list of partnered brands for online shopping as well, so you can earn every time you buy!
They also have some great bonus opportunities too where you can get more money back by completing offers. You can cash out when you hit $20 and get free PayPal money instantly! I've earned $318.91 so far (and I could earn a lot more if I only remembered to use it consistently!)
So grab your free $10 with ibotta and start saving on all your grocery shopping!
Dosh
Dosh is a cash-back program that awards you for purchasing, dining out, and booking hotels. Some merchants give up to 10% or 15% cash back. However, some stores offer as little as 1.5 percent cashback. To receive automatic rewards, you'll need to link your credit or debit card to the app. You can cash out to PayPal once you hit $25, which you can do fairly easily by getting the 10-15% cash back offers.
Honey
Honey is a browser extension that automatically finds and applies the best coupons to your online shopping cart. It's free money, and all you have to do is install the extension and apply honey coupons at checkout. Once you hit 1,000 coins you can cashout to PayPal for $10.
Checkout 51
Checkout51 – This program is similar to ibotta, where you add offers to your account and then redeem them via receipt pic that you upload. Their offers are a bit more limited, and they don't offer any of the fun elements that ibotta has, but you can cash out to PayPal once you reach $20.
ExtraBux
ExtraBux is similar to Rakuten and TopCashback, where you shop through their links. They get the commission nd then they pass part of that commission on to you. Their browser extension also has the ability to find coupon codes on the site to apply to your purchase. You can redeem your cashback via PayPal once your account has hit $10.


Get free PayPal money instantly by watching videos
Video content is where it's at these days, be it from large brands or from regular people like you and me. Companies pay good money to get their brand seen, and some of that good money could be yours when you watch their videos & ads!
Earnably
Earnably is a great site for beginners, as its user interface is simple & straightforward. You earn money online by watching videos (or taking surveys & completing tasks). You get paid in points to redeem for free PayPal money instantly or in gift cards.
For watching videos, they're short and you can just let them run in the background while you do other things. I signed up in one minute and was watching videos, easy peasy!
CreationRewards
CreationRewards is another site to get paid to click/watch/complete tasks. yet many reviews say they aren't that happy with it. Apparently, it's easy to use (you even get a $5 sign-up bonus), and earn, but collecting your rewards is cumbersome and takes a lot of time. However, they do payout to Paypal as well as redeem for gift cards.
iRazoo
You can earn points in multiple ways with iRazoo, share your opinions on products and brands, play games, and watch videos. Everything you do earns points.
For watching videos, they are short films, new advertisements, app trailers, cooking tutorials, movie reviews, etc. The best part is, is that the videos refresh daily so you won't be watching the same thing day after day.
You can redeem your points once you hit 3,000 and get free PayPal cash, or get gift cards to Amazon, Barnes & Noble, CVS, etc.
Grindabuck
GrindaBuck is a rewards platform that enables you to earn gift cards and free PayPal money or even cryptocurrency payment method for completing various online tasks.
Things like watching videos, taking surveys, testing products, and downloading new apps. The minimum payout for a new user is $10, but the more you earn, the lower your payout threshold goes.
100 Grindabucks = $1, and most things pay less than 100 GrindaBucks, so the earned rewards are a bit lower than other platforms.
It's important to note that for the high-value rewards, they will be held in process for 14 days until you get to the highest tier user level, then it's immediate. But you can easily cash out for lower-value reward options more often.
ClipClap
ClipClap is an app where users upload video content, and to a lesser extent play games. Kind of similar to TikTok but not as well-liked by users.
You can earn claps by uploading your video, and if it's funny you will most likely earn claps from watchers. The funnier it is, the more clapcoins you get.
When you watch videos, a countdown timer appears to opening a chest, when you watch the full video you unlock the chest. Usually, you will earn anywhere between 50 – 200 clapcoins per chest, and 1000 clapcoins can be exchanged for $.01.
Reviews aren't great, users cite tech malfunctions right when you get to the point of opening the chest, and then losing clapcoins when you relaunch. However, some users report things working just fine.
In my opinion, why risk your time? I'd pass on this app.
Earn money with PayPal for free doing miscellaneous things
Sometimes you need to put in a tiny bit more effort to get PayPal cash, and that's great if you love what you're doing, it doesn't feel like work then. Here are some small jobs and unconventional ways that you can get free Paypal money instantly.


Sell your old jewelry
If you have any old jewelry laying around, you can sell it online and get paid via check or PayPal! So if you have an old engagement ring burning a hole in your jewelry box, it's time to unload it and use that money for something amazing! You can sell anything from fine diamond jewelry all the way down to broken gold chains!
Neilsen Panel
Neilsen Computer and Mobile Panel – Most people are unaware that they can get paid for having an app downloaded. This app will pay you when you install and use the Nielsen Computer Mobile App on your smartphone. It's completely free to join, and you just let it run in the background.
That's it, real money for doing nothing! You can cash out your free money to PayPal or get gift cards to Amazon, and other payment methods.
Gigwalk
Gigwalk is an app where users complete small tasks, Gigs. You can select Gigs ranging from 5 minutes to a few hours or depending on how much you wish to make – from $3 to $100 or more. This is an app to use when you're out & about, you cannot do it from home.
In-store visibility is sought by companies and retailers for their products or events. They want to make sure that the items on the shelf are in stock, correctly displayed and priced. The majority of Gigs ask you to photograph your activity and product/event compliance or noncompliance using geotagged photos.
Scroll through Gigs available in your area, apply to it, and if you're selected they'll send instructions to you; everything is done right in the app.
Remember that Gig Walkers are scored on their work. The app matches more complex and higher-paying tasks with the better-rated Gig Walkers. As a result, as your performance rating improves, the chances of being chosen for greater-paying jobs increase.
Decluttr
If you're like most Americans you have a handful of old pieces of equipment in your home. Old phones, cameras, CDs, DVDs & games and even game consoles.
You get an instant valuation for your items at Decluttr when you put in the make, model & condition of your item. Then, if you accept their price, you pack it up and ship it (they'll even send you a shipping label to mail it for free).
"Our expert team will check them over, remove any personal data from your tech devices using our specialist software, and then we'll pay you the day after by Direct Deposit or PayPal."
Note – The option for PayPal won't show up on your profile initially, but once you put in a buy or sell order it will appear. (I emailed customer service about this).
Honeygain
Honeygain is a crowdsourcing app, where users share their unused data. You just leave the app running in the background, and it does the work.
According to LittleSaves, "Depending on the number of mobiles and computers you have on the network, you can make anywhere between $0.05 to $1 per day. How much data does honeygain use? It uses about 300mb to 1.5GB of data per day."
What impacts how much you earn? Your location, number of IP addresses, and your network speed.
With Honeygain, you earn credits. You are paid 1 credit for every 10MB of traffic, and 10 credits equal to $0.01. The minimum payout is $20 (20,000 credits) – once you reach the sum, a 'Request payout' for PayPal button appears.
Check out Honeygain as they often have a $5 sign-up bonus for new users!
Slice the Pie
If you're into music then Slice the Pie might be for you, BUT proceed only if you're a music lover and you like to rate & review tracks. You see, it's easy to use, and fun to find new and upcoming music artists, but the payout is minimal.
How minimal? Well, it seems common to earn less than $.10 per review. But the better the review, the higher the payout. The better your reviews, the higher your star rating goes, and then the more you earn.
It's important to note that you have to listen to at least 90 seconds of a track to review it, which is fair. But that means it takes a bit of time to listen to and review each track.
UserTesting
UserTesting is an app/site where you try out new programs and give your feedback on its functionality, ease of use, and overall opinion. So if you're a techy kind of person, it can be fun to try and find all the bugs.
How much can you make? You earn $4 for every 5-minute test, $10 USD for every 20-minute test, and between $30 USD to $120 USD for live interviews, and it all pays into your PayPal account.
You do have to have certain types of devices and operating systems to do the work (no super old tech that could create glitches and cause you to give inaccurate feedback), and you also need a microphone. Check out their FAQ page for details on tech requirements.
Use refer-a-friend programs to earn money with PayPal for free
I will say that most of the apps and sites mentioned above do have a refer-a-friend program. This is where you send your special link out for the app, and when someone signs up, you get a bonus added to your account. Sometimes your friend even gets a bonus, which makes for a great incentive for people to sign up.
Bonuses for you can be either a one-time referral, such as "sign up and get $2 for free." Or they can be reoccurring, which means you'd get a portion of their wins or profits. This doesn't come from their personal winnings, it usually is covered by the company.
For example, if someone that you referred signs up, you'd get 10% of their earnings for a year." (Time lengths of these earnings vary.)
Some of these are listed above in their respective category, but the programs below are the highest paying refer-a-friend programs.
PayPal
Refer a friend to PayPal, and you'll both get free money when they sign up and make their first purchase. It's as easy as that!
Seriously, every year you can refer 10 friends, when they sign up through your link, and make their first purchase you'll both get $10 free PayPal money instantly. Note that this is just for friends & family, you cannot publicly share your link in an open forum.
Dosh
Dosh is a cash back program that offers incentives for purchasing, dining out, and booking hotels. Purchases can be made in a store or online. One of the unique features of this money back app is that rewards are immediately awarded when you're shopping in-store. Unlike other applications, you won't need to submit a receipt.
When you refer a friend, and they connect a credit or debit card AND make a purchase through the program you get $10.
Ibotta
ibotta is one of my favorite cash back apps, I've earned $319.16 with this app! Their refer a friend program payout is really high so it's absolutely worth your while.
When you refer a friend, and they use your link to sign up, and when they submit their first receipt, you both get $10 free PayPal cash!
✅ Rakuten
Rakuten is a fantastic site to get cashback on your purchases. They have a large variety of merchants to pick from, and they frequently provide double or even triple cashback incentives! It's an easy approach to make some additional money by engaging in something you already do.
Their referral program is even better, but it does periodically change terms or amounts (but usually, it's really good). When you refer a friend, and they sign up with your link and spend $30, you both then get $30. Nice!
I am sorry to say, that they don't pay instantly, it's on a three-month schedule. Which stinks, but the refer a friend bonus is so good you can't pass it up! Think of how pumped you'll be in three months to get $30 just pop into your account! So grab your $30 bonus right here.
BeFrugal
BeFrugal is similar to Rakuten it's a shopping, coupon & deal app. When you refer a new friend, and they sign up with your link and earn $10 in cash back, then you get $10. It's not an instant earn, as you need to wait for them to use the app to shop, but it's still easy money. You can cash out to Paypal at any time.
TopCashBack
TopCashBack is another site where you may get cash back on your purchases. Every time you click through and buy something from one of the 4,000 major merchants advertised on TopCashback, the store receives a fee for referring you to the item, and TopCash Back passes 100% of this revenue along to you as cashback.
When a friend uses your referral link, you'll earn $10. You can cash out to PayPal at any time, even if it's just $.01.
Paid Viewpoint
Paid Viewpoint is a survey app that runs a little differently than the others. They pay cash. No points, raffles, or tickets. They never screen you out without a cash reward once you've been invited into a survey. This is big! As many times you answer 20 questions and then they tell you that you're not a good fit for their program. You've just wasted all that time for nothing! But not with PaidViewpoint!
They also respect your privacy and do not sell your personally identifiable information to anyone.
You earn up to $25 for each person you invite using PaidViewpoint's referral program! This is one of the best referral rates out there! But, you won't receive your PayPal payment right away. The procedure is as follows: You will be paid a 20% commission on the profits of each individual you bring aboard, with a maximum amount of $25 per person.
You need to reach a $15 payout threshold in order to cash out to PayPal.
Are apps that offer free PayPal money a scam?
Well, maybe. The truth is that anyone can make an app, just like anyone can be a podcaster. Just because they have a podcast doesn't mean what they say is true or that they have good advice. Just like all apps that get made, some are sketchy. They eventually find a way to become extinct, but new apps rise up all the time to take their place.
Be sure that when downloading an app, and doing what it says that you feel comfortable. Make sure that you're being smart. The best way to be smart is to read the reviews. Don't just look at the star rating but read what users say.
For example, the Money App has a 4.9-star rating with over 134,000 ratings! That's one of the best ratings I've ever seen – this app must be great! That is until you read the user comments, and someone mentions that you earn points by giving the app a 5-star rating. BUSTED! So, don't download that app, and do read the reviews, both good and bad ones.
What can I use if I don't like PayPal?
PayPal is a great peer-to-peer payment system, yet not everyone is a fan. That's cool; you have other options out there that can do basically the same thing. Cash App is a similar app, developed by Block (formerly Square), and it makes transferring money so easy! You can also save money with their Cash App Boosts and more.
One of the best things about this app is that there are quite a few easy ways you can make money with Cash App, so be sure and check them out as PayPal alternative.
At the end of the day
There are tons of ways that you can earn free PayPal money instantly! These are just a few of the best ones that I've found. I hope this list helps you out and that you're able to make some free cash! If you have any other great ideas, please share them in the comments below!
Articles related to how to earn free PayPal money instantly: